Israel population stands at 8.8M on eve of anniversary
MIDDLE EAST
Anadolu Agency
Published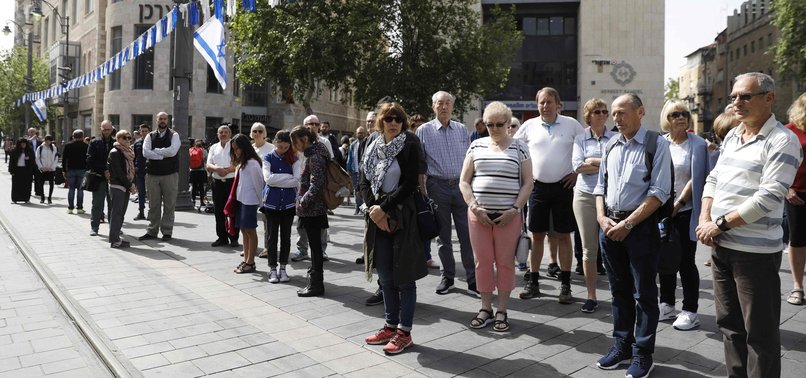 As of the 70th anniversary of Israel's establishment on May 14, the country's total population will stand at some 8.8 million people, Israel's official statistics agency said Monday.
In a statement, the agency noted that Israel's Jewish population currently stood at some 6.6 million (74.5 percent of the total population) while the Arab population had reached about 1.8 million (20.9 percent).
Another 404,000 people (4.6 percent) do not fit into either category, according to the agency.
The figures include more than 350,000 Palestinians in East Jerusalem, which Israel annexed in 1980 in a move never recognized by the international community.
Israeli politicians frequently voice concern over rising Arab populations in the area of historical Palestine, which -- along with the modern state of Israel -- includes the occupied West Bank and the blockaded Gaza Strip.
According to the official Palestinian statistics bureau, roughly 5 million Palestinians now live in either the West Bank or Gaza.
On Monday, Israel officially began celebrating the 70th anniversary of its foundation in 1948, an event Palestinians refer to as the "Nakba" or "The Catastrophe".