Over 1,000 need medical evacuation from E. Ghouta: WHO
MIDDLE EAST
Anadolu Agency
Published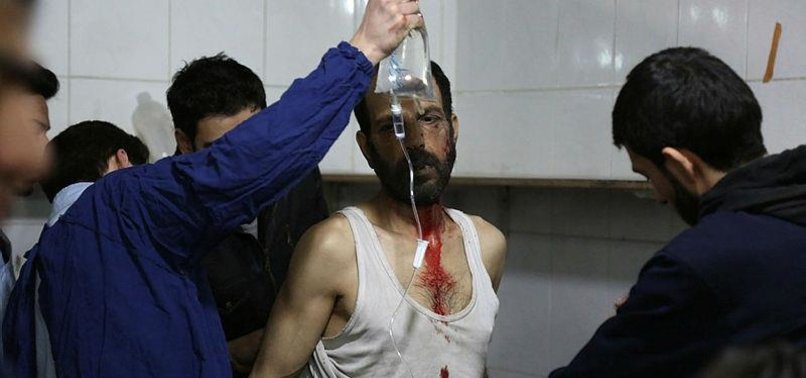 More than 1,000 people are in need of immediate medical evacuation from besieged Eastern Ghouta region of Syria, World Health Organization (WHO) said on Wednesday.
"Attacks on the health sector have continued at an alarming level in the past year. The 67 verified attacks on health facilities, workers, and infrastructure recorded during the first two months of 2018 amount to more than 50 percent of verified attacks in all of 2017," WHO said in a statement on Wednesday.
"The suffering of the people of Syria must stop. We urge all parties to the conflict to end attacks on health, to provide access to all those in Syria who need health assistance, and, above all, to end this devastating conflict," Dr. Tedros Adhanom Ghebreyesus, WHO's director general, said.
Ghebreyesus noted that critical medical supplies have also been routinely removed from UN convoys to hard-to-reach and besieged locations in Syria.
"Earlier this month, more than 70 percent of the health supplies intended to reach East Ghouta were removed by authorities and sent back to the WHO warehouse. The items removed are desperately needed to save lives and reduce suffering."
He underlined that seven years of conflict have devastated Syria's healthcare system.
"More than half of the country's public hospitals and healthcare centers are closed or only partially functioning and more than 11.3 million people need health assistance, including three million living with injuries and disabilities."
The UN's World Food Programme (WFP) also urged "all parties to the conflict to allow safe, unhindered and unconditional humanitarian access for the delivery of food and other life-saving assistance to those who are so desperately in need."
According to WFP, some 6.5 million people in Syria are food insecure and another four million people are at risk of becoming so.
On Feb. 24, the UN Security Council unanimously adopted Resolution 2401, which calls for a month-long cease-fire in Syria -- especially Eastern Ghouta -- to allow the delivery of humanitarian aid.
A suburb of Damascus, Eastern Ghouta -- home to roughly 400,000 people -- has remained the target of a crippling regime siege for the last five years.