1,055 civilians evacuated from Syria's Al-Qadam
MIDDLE EAST
Anadolu Agency
Published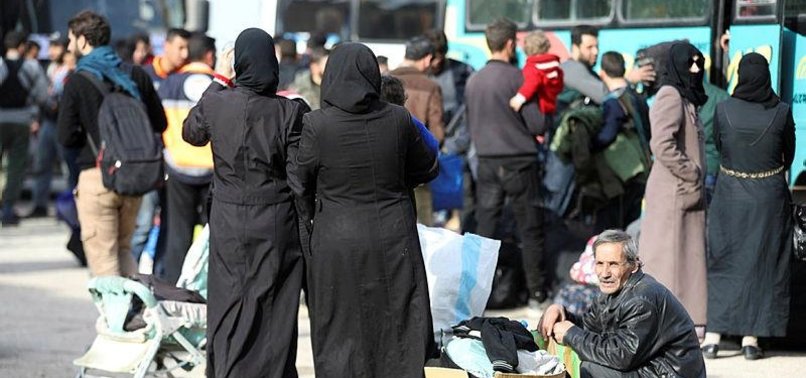 A total of 1,055 civilians reached Idlib on Tuesday after being evacuated from the capital's Al-Qadam district, according to Anadolu Agency correspondents in the field.
The evacuees, mostly women and children, departed Al-Qadam -- which remains the target of a crippling siege by the Assad regime -- on Tuesday morning.
They departed the district in a 26-bus convoy in line with an earlier agreement struck between the regime and armed opposition groups.
The evacuees, which include the families of opposition fighters, will be accommodated in transit camps set up by aid agencies in Idlib and Aleppo.
Selim Tosun, a spokesman for Turkey's Humanitarian Relief Foundation (IHH), said evacuees were being provided with food and medical attention.
"Some will stay in the transit camps while others will stay with relatives," Tosun added.
Syria has only just begun to emerge from a devastating conflict that began in 2011 when the Assad regime cracked down on demonstrators with unexpected ferocity.
According to UN officials, hundreds of thousands of people have been killed in the conflict.