Qatar, Sudan agree to form joint political committee
MIDDLE EAST
Anadolu Agency
Published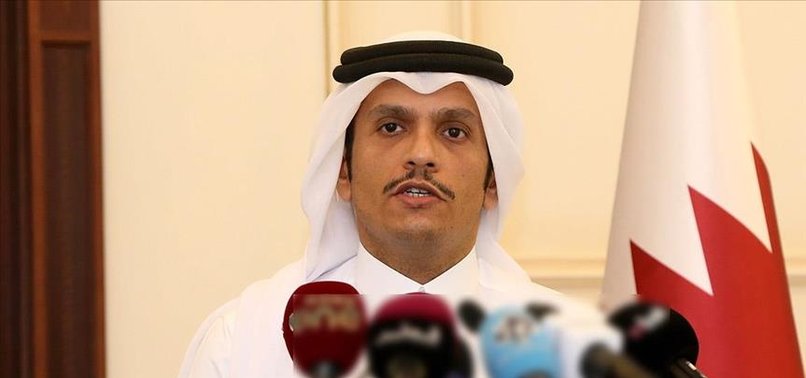 Qatari Foreign Minister Mohamed Bin Abdul Rahman Al-Thani met Sudanese President Omer Al-Bashir on Sunday.
During the meeting in the capital Khartoum they discussed regional developments in the Middle East and agreed to improve bilateral relations.
Speaking at a joint news conference with his Sudanese counterpart Ibrahim Ghandour after the meeting, the Qatari top diplomat said the two countries had agreed to form a joint political committee.
Al-Thani said he had discussed with the Sudanese president ways to push forward a peace agreement for conflict-hit Darfur which was signed in Doha in 2011.
"I met the Sudanese president Omer Al-Bashir and discussed with him the regional issues and handed him a letter from his counterpart the Emir of Qatar," he said.
Ghandour said the two sides will meet every six months to follow up on bilateral issues.
The visit of the Qatari minister coincided with Egyptian Intelligence chief Abbas Kamel, who concluded a visit to Sudan on Sunday.
Kamel met Bashir and discussed several issues, including mutual claims of supporting the opposition, according to a statement released after the meeting.
Ties between Khartoum and Cairo improved recently after a deep diplomatic and political row.
Doha and Cairo severed all diplomatic relations after Egypt joined a Saudi-led blockade against Qatar since June 2017.