Next humanitarian E. Ghouta aid convoy scheduled for March 8
MIDDLE EAST
Anadolu Agency
Published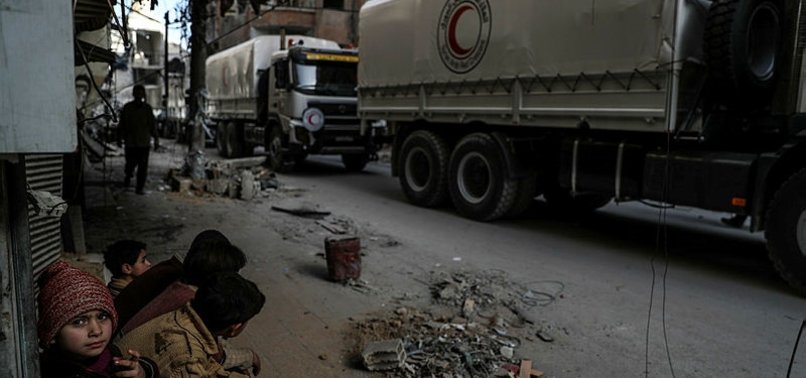 The Russian Reconciliation Center for Syria has announced Tuesday that the next humanitarian convoy to head to Eastern Ghouta is scheduled for Thursday, March 8.
Representatives of international humanitarian organizations and the Russian Reconciliation Center for Syria have agreed to hold a meeting in the near future to discuss further steps on humanitarian aid delivery to Eastern Ghouta, according to the Center's representative Vladimir Zolotuhin.
"On Monday, after humanitarian action in the city of Douma, we have discussed with representatives of international humanitarian organizations the next steps for coordination when sending humanitarian convoys to Eastern Ghouta. We agreed to hold a meeting in the nearest future [...]," he said to journalists.
Eastern Ghouta has been under siege for the last five years, and humanitarian access to the area, which is home to some 400,000 people, has been completely cut off.
In the past eight months, Bashar al-Assad regime forces have intensified their siege on the region, making it nearly impossible for food or medicine to get into the district and leaving thousands of patients in need of treatment.
Hundreds have been killed by regime airstrikes in recent days.
On Feb. 24, the UN Security Council adopted a resolution calling for a 30-day cease-fire in Syria without delay.