Kurds along Turkish-Syrian border grateful to Turkey
MIDDLE EAST
Anadolu Agency
Published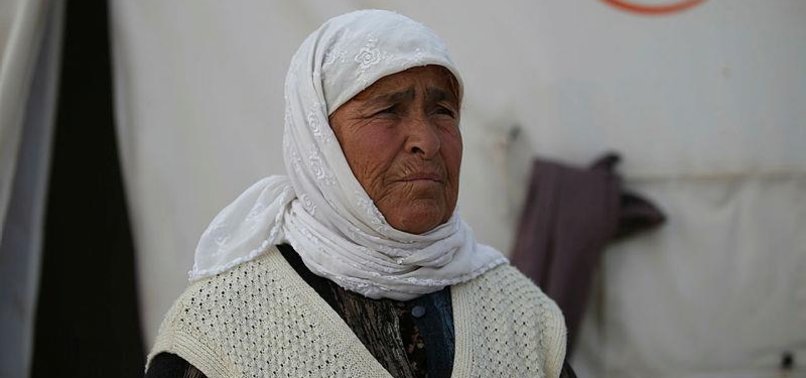 Syrians who fled their homeland due to the civil war and the cruelty of the terrorist group YPG/PKK on Tuesday praised Turkey for fighting the terror group along the Turkish-Syrian border and opening their arms to refugees.
Anadolu Agency spoke to refugees in tent cities built by Turkey's Disaster and Emergency Management Authority in the southeastern Şanlıurfa province, along the Syrian border.
Expressing their gratitude to Turkey, they also emphasized that the terrorist group YPG/PKK is committing suppression of the population, robbery, and violence.
They also wished the Turkish military victory in its Operation Olive Branch against terrorists in northwestern Syria.
After the terrorist Daesh attacked the village of Tell Abyad along the border, Abdullah Ahmad fled to a refugee camp in Turkey.
He told Anadolu Agency that they want to return home, but unfortunately right now it is occupied by the YPG/PKK.
"We can't return to our home because it's occupied by terrorist groups. We're afraid if we go back, we'll face cruelty," he said.
He added that the terror group forces young people to join its army.
- 'THANKS TO TURKEY WE WERE SAVED'
According to the refugees, they fled because the terror groups Daesh and the YPG/PKK took over their villages and properties.
"The YPG/PKK came to rob our properties. We took refuge in Turkey, leaving everything we have, and we thank God that we're living in a great peace," said Ahmed.
He also stressed that the Turkish military operation is all about keeping peace and stability on the borders.
"The terror group tried to extinguish our honor, but thanks to Turkey we were saved," he said.
He added that the Turkish operation against Daesh and the YPG/PKK is about exercising its sovereign right to wipe out terrorists from borders and neighboring areas in order to maintain peace and security.
- 'WE WANT TO DIE IN OUR MOTHERLAND'
Osman and Fatma Hasan, a husband and wife in the refugee camp, also said that they missed their country very much.
Osman Hasan, 84, fled to Turkey with his family and relatives. He told Anadolu Agency that they missed their country greatly and still want to meet their son in Syria, which is difficult due to the civil war.
"Here we are all welcomed by the Turkish state. But we need peace in our country. But we're already old, we need to die in our motherland," he said.
Turkey on Jan. 20 launched Operation Olive Branch to remove PYD/YPG/PKK and Daesh terrorists from Afrin.
According to the Turkish General Staff, the operation aims to establish security and stability along Turkey's borders and the region as well as protect Syrians from terrorist cruelty and oppression.