UN aid convoy enters Syria's Eastern Ghouta
MIDDLE EAST
Anadolu Agency
Published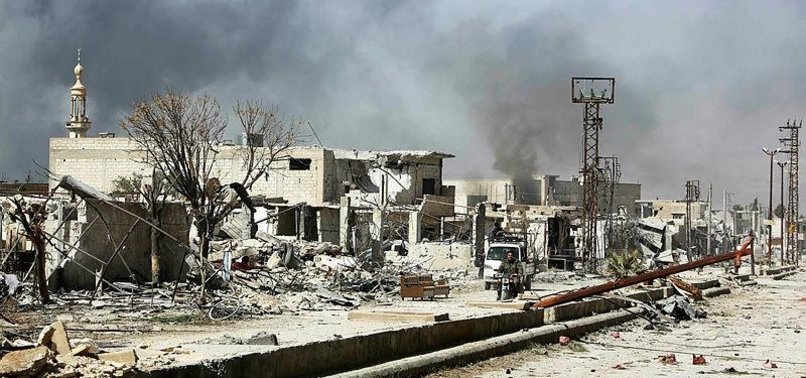 A total of 46 UN aid convoy arrived in Syria's Eastern Ghouta on Monday after three-hour delay due to Bashar al-Assad regime attacks in the area.
Assad regime earlier denied access to a UN aid convoy into the Damascus suburb of Eastern Ghouta on Monday, according to Anadolu Agency correspondent in the area.
Earlier, the 46-truck convoy reached a point near the area controlled by the regime, but was unable to get into the city of Duma, the correspondent said.
An official from the UN's Geneva office, who asked not to be named due to restrictions on talking to the media, told Anadolu Agency the regime had prevented entrance to many of the medical supplies by taking out the supplies from nearly 3 trucks.
Eastern Ghouta, a Damascus suburb, has been under siege for the last five years and humanitarian access to the area, which is home to some 400,000 people, has been completely cut off.
In the past eight months, forces of the Assad regime have intensified their siege of Eastern Ghouta, making it nearly impossible for food or medicine to get into the district and leaving thousands of patients in need of treatment.
On Friday, UNICEF's Middle East and North Africa regional director Geert Cappelaere said they received approval from the Assad regime to dispatch humanitarian supplies for 180,000 civilians trapped in the area, particularly in Duma city.
On Feb. 24, the UN Security Council adopted a resolution calling for a 30-day cease-fire in Syria without delay.
Despite the UN cease-fire resolution, around 756 people have been killed in regime attacks in the besieged areas in the past two weeks, according to White Helmets civil defense agency.