TRT World launches on UK's Freesat
MIDDLE EAST
Anadolu Agency
Published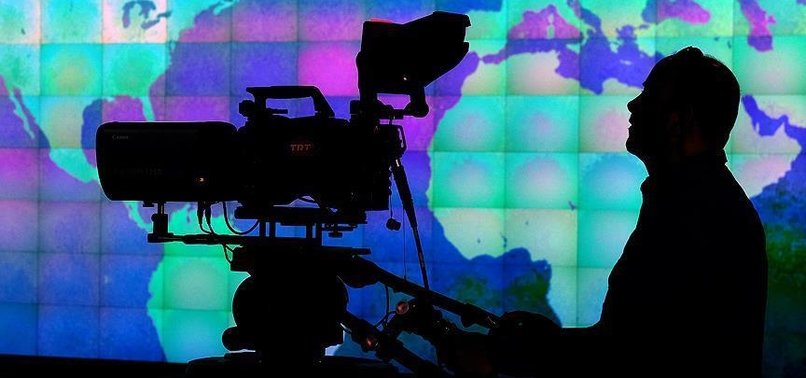 TRT World announced on Friday it had expanded its global distribution with a U.K.-based subscription-free satellite TV platform which reaches 2 million homes every week.
Turkey's first English language news channel will meet officials from Freesat, a platform established by BBC and ITV, according to a statement.
TRT World aims to encourage dialogue by offering a different point of view on current affairs.
It promotes a field-first approach, focuses on the human interest stories and offers a wide range of in-studio programs.
Murat Akguc, managing director of TRT World, said: "We are pleased to announce the signing of this agreement with Freesat."
"TRT World is strengthening its worldwide position as a global news organization and this deal will enable us to reach out to U.K. homes to provide an alternative viewpoint on world events, challenging perceived narratives and providing a much-needed perspective on news," Akguc said.
He added: "We will continue to bring the news directly to our audience, wherever they are and in whichever way they prefer to receive it."
Alistair Thom, managing director at Freesat, said he was "very pleased" to have TRT World join their catalogue of channels.
"In coming to our platform, TRT World joins the likes of CNN and Al-Jazeera in providing our viewers with an international perspective on news and current affairs from both home and abroad," Thom said.
"We look forward to a fruitful and long-lasting partnership between us," Thom added.
TRT World was launched in 2015 and is one of the leading international news organizations delivering new perspectives on world events and reaching more than 260 million homes.
Available in 190 countries worldwide, TRT World broadcasts in HD via 12 satellites and major TV platforms, airlines, hotels, and cruise lines.
TRT World is headquartered in Istanbul with three additional broadcasting centers in London, Washington, D.C., and Singapore. The international news platform offers 24/7 coverage on current affairs and brings news as it happens.