US determined to keep its word about YPG in Manbij, official says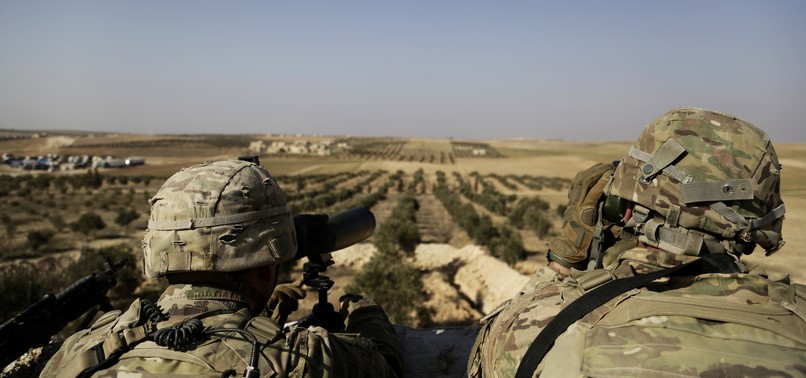 The United States is determined to fulfill its pledges made to Turkey regarding the existence of People's Protection Units (YPG) in the Syrian city of Manbij and has no doubt that Turkey is paying utmost attention to ensure no civilians are harmed during Operation Olive Branch in Afrin, a top U.S. official told Sabah daily Thursday.
Highlighting the importance of partnership between the two countries, the unnamed U.S. official said that they aim to clear the YPG off of the Syrian city of Manbij, as they promised to Turkey.
"We do not see the YPG as the ally of the U.S. Turkey is our ally," the official said, adding that both countries aim to establish a joint mechanism to decide on the future of security in Manbij.
As part of the new steps on the established mechanism, Foreign Minister Mevlüt Çavuşoğlu is expected to visit the U.S. in March, diplomatic sources told Daily Sabah.
The official continued by saying that there are no changes to the conditions regarding the return of some equipment given to the YPG.
"We have no plans to maintain our military relations with the YPG and the political relations with [its political wing] the Democratic Union Party (PYD) after the defeat of Daesh. This has not changed," he said.
The official highlighted that it is crucial to resolving existing problems as soon as possible, noting that some foreign powers enjoy seeing tensions between the two countries.
"We are aware of Turkey's legitimate right to secure its border to ensure the safety of its citizens living on the southern border," the official said.
Noting that the YPG/PYD do not represent all of the Kurds living in Syria, the official said that other Kurdish people living in the country should also have a say in the future of the country.
Turkey has long protested U.S. support for the PYD/YPG, the Syrian offshoot of the PKK terrorist group, and its military wing the YPG, while Washington has called it a "reliable ally" in its fight against Daesh in Syria.
Listed as a terrorist organization by Turkey, the U.S., and the EU, the PKK has waged a terror campaign against Turkey for more than 30 years, with a death toll of some 40,000 people.