US drone destroys Russian-made T-72 battle tank in 'self-defense' in Syria
MIDDLE EAST
Compiled from news agencies
Published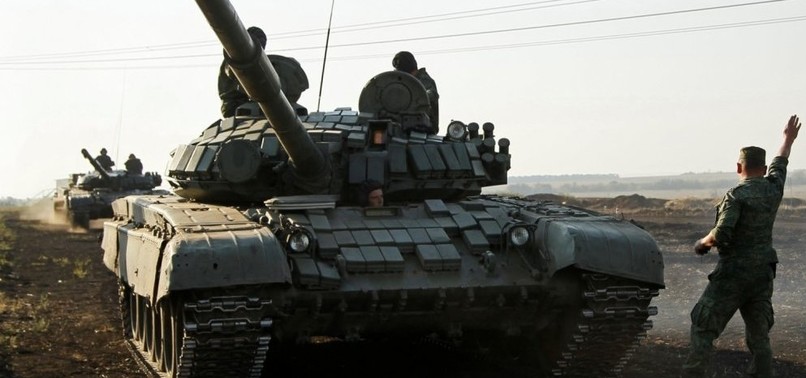 A U.S. drone destroyed a Russian-made T-72 battle tank operated by pro-Assad regime forces in eastern Syria on Saturday in "self defense," U.S. military officials have said.
Three people inside the tank were killed by a U.S. MQ-9 Reaper drone with precision-guided munition, but no U.S troops or Syrian Democratic Forces (SDF) militants were hurt in the incident, a defense official told Fox News on Tuesday.
The strike was launched in self-defense after pro-regime forces fired on U.S. special operation forces and SDF fighters near the same region, the official added.
The U.S.-led coalition contacted its Russian counterparts via the telephone de-confliction line before striking the tank, coalition spokesperson Col. Ryan Dillon said.
The T-72 tank had been "maneuvering with coordinated indirect fire" on a position held by the SDF near Al-Tabiyeh.

The strike was the second by the U.S. against pro-Syrian regime forces last week, according to the U.S. military's Central Command.
The U.S.' cooperation with the SDF, predominantly led by the PKK-affiliated People's Protection Units (YPG), has been a thorny issue for Turkey. Ankara has repeatedly warned against the repercussions of using one terrorist group to defeat another, while the U.S. has been touting the "effective results" of its cooperation with the YPG in the fight against Daesh. However, although the fight against Daesh has almost ended, the U.S. still continue to support the SDF/YPG with arms and military equipment.