Senior US diplomat discloses American plans for future of SDF-held territories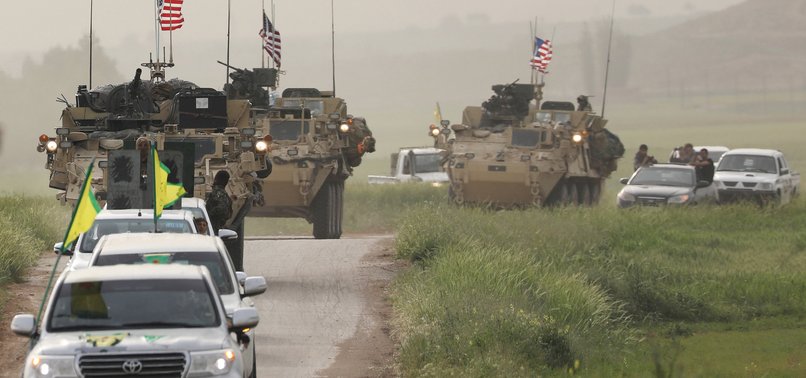 A senior United States diplomat prematurely revealed the U.S.' plans for its post-war political and administrative structures in northern Syria, currently controlled by the Syrian Democratic Forces (SDF), an armed group dominated by the PKK-linked Peoples' Protection Units (YPG).
David Satterfield, Acting Assistant Secretary of State for Near Eastern Affairs at the State Department, told a Senate Foreign Relation Committee hearing on Thursday that the U.S. was not just going to declare victory in Syria and leave.
"That is not my opinion, that's the president's strategic judgment" he said.
U.S. Secretary of Defense James also said last November that the U.S. wouldn't just walk away from Syria because the Geneva process stalled.
According to Satterfield's testimony, the U.S. will continue to protect its partner force SDF as well as stabilize the region and provide assistance for the population living there while trying to help transform the current political structures. There are about 2,000 American soldiers and 10 U.S. diplomats in SDF-held territories, Satterfield said.
Assistant Secretary Satterfield said that part of the stabilization in SDF-held areas would be via creating a new kind of political structure based on local governance which cannot be labeled as ethnonationalist, as it will be a multi-ethnic mix from Turkmens, Kurds and Arabs.
"Because there are many areas of the northeast which are majority Arab, and not Kurdish at all. Now, that participation of the peoples of the north and northeast of Syria, there's a big swath of population, of assets - both hydrocarbon and agricultural - and they need to be part of the future of Syria," he said.
Turkey is concerned that the terrorist group PKK's Syrian armed wing the YPG would have the final say over the proposed town councils in northeastern Syria, therefore ruling the whole territory as a PKK statelet. The U.S. official didn't recognize the PKK-YPG link but said the U.S. was trying to find a middle ground with NATO ally Turkey.
In response to a question related to Turkey's concerns he said, U.N. Secretary General Antonio Guterres, Russians and Americans were looking ways to mitigate Turkish concerns about "Kurds" and more specific concerns about a PKK terrorist connection to the area.
He added: "We are very much focused on this, but this is a work in progress and I'm not going to be able to tell you that in a month or two we are going to see a resolution. But what's good is that the SDF leadership understands it's an issue and are working on it aggressively."