Israeli police release Turkish citizen in Jerusalem
MIDDLE EAST
Anadolu Agency
Published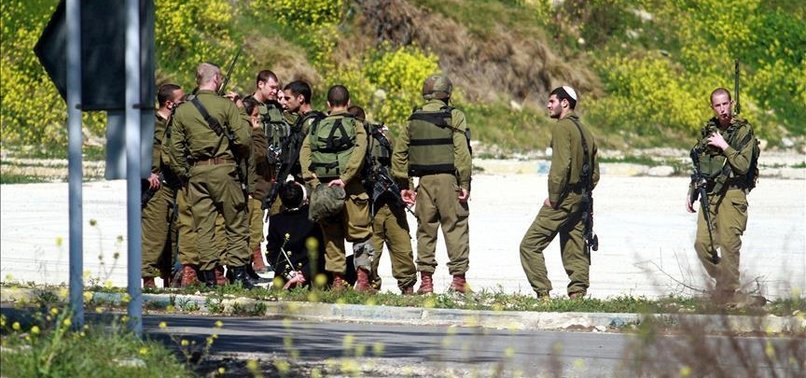 A Turkish citizen, who was arrested Thursday by Israeli forces in Eastern Jerusalem, was released after nearly six hours in detention.
Speaking to Anadolu Agency following his release from Israel's David police station in the Old City's Bab al-Khalil (Jaffa Gate), Turkish national Osman Hazir said: "I was taken to the police station after I took a picture holding a Turkish flag in the occupied East Jerusalem's Al-Aqsa Mosque.
"I was questioned nearly six hours although I didn't show resistance to the police. I was later released after I was told that I am forbidden to enter the Al-Aqsa Mosque for 15 days."
Hazir also said he would be fined 5,000 shekel ($1.465) and face a jail term if he enters the Al-Aqsa mosque during the banned term.
Earlier, the tour guide Murat Kundak told Anadolu Agency, Hazir, 46, was arrested for taking a picture holding a Turkish flag in occupied East Jerusalem's Al-Aqsa Mosque.
Israeli police forces have yet to comment on the incident.
The situation is also being followed by Turkey's Tel Aviv Embassy and the Jerusalem Consulate.
On Dec. 22, Israeli police arrested Abdullah Kizilirmak and Mehmet Gargili, who tried to perform Friday prayers at Jerusalem's flashpoint Al-Aqsa mosque, according to eyewitness accounts.
The eyewitness said the pilgrims --dual Belgian-Turkish nationals, holding Belgian passports -- were wearing Turkish flag T-shirts when they attempted to enter the holy compound.
Israeli police said they would have to remove the shirts if they wanted to enter, said the eyewitness. The Turks' refusal was then followed by a brawl and them being arrested.
Another Turkish man, Adem Koc, was arrested after the Friday prayers and he was accused of "disturbing public order and attending an illegal demonstration". The trio were later released on bail.