Iran says two protesters killed during demonstrations were targeted by foreign agents
MIDDLE EAST
Compiled from news agencies
Published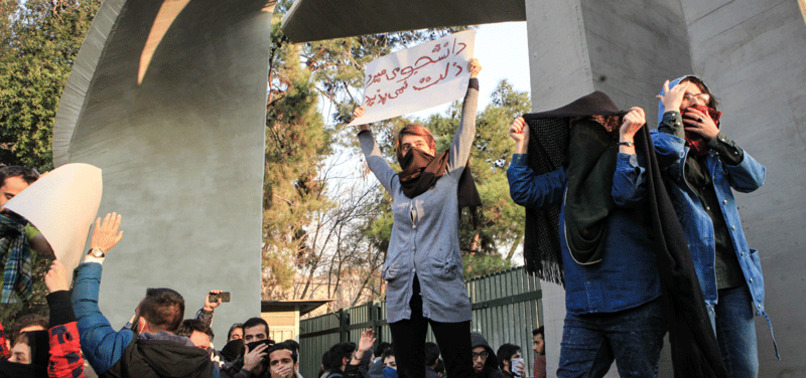 An Iranian official said two protesters previously reported killed in the city of Doroud on Saturday night during anti-government demonstrations were targeted by foreign agents and not the police.
"Violent clashes broke out in the illegal demonstration in Doroud on Saturday and unfortunately two people were killed," Habibollah Khojastehpour, the deputy governor of Lorestan province, said in an interview on state television on Sunday.
"No shots were fired by the police and security forces. We have found evidence of enemies of the revolution, Takfiri groups and foreign agents in this clash," he added.
Khojastehpour did not explain the killings but said security forces had not fired on the crowd.
"The goal was for the protest to end peacefully but due to the presence of certain people and groups, unfortunately this happened," he added.
Videos, reportedly from Doroud, of bleeding victims being carried through the crowd were spreading widely on social media overnight but could not be verified.
A Revolutionary Guards Telegram channel blamed the killing on "people armed with hunting and military weapons" who "entered the protests and started shooting randomly toward the crowd and the governor's building".
It said two people were killed and six wounded.