Prince Harry and Meghan Markle sue tabloids over 'ruthless campaign'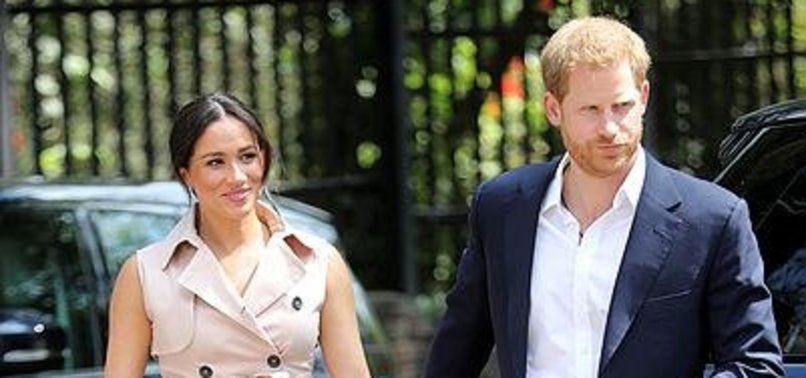 Britain's Prince Harry and his wife Meghan Markle have taken action against the tabloid press, suing a newspaper for what they have called a "ruthless campaign," the Duke of Sussex said in a statement late Tuesday.
The emotional statement released on the Duke and Duchess of Sussex's official website said that the pair is suing a newspaper for publishing a private letter Meghan had written to her father - a decision that he said comes after months of media exploitation.
Prince Harry said that his wife has been vilified "almost daily for the past nine months" by a specific press pack that have created "lie after lie at her expense simply because she has not been visible while on maternity leave."
"It is for this reason we are taking legal action, a process that has been many months in the making," the statement said.
The duke made reference to his late mother Diana, the Princess of Wales, who was killed in a car crash in Paris in 1997 after being pursued by paparazzi.
"I've seen what happens when someone I love is commoditised to the point that they are no longer treated or seen as a real person. I lost my mother and now I watch my wife falling victim to the same powerful forces," he said.
The statement did not name the publication, but Britain's Press Association cited Schillings, the law firm representing the duchess, as saying that legal action has been launched against the Mail on Sunday newspaper and its parent company Associated Newspapers.
The agency said the claim is over the alleged misuse of private information, infringement of copyright and breach of the Data Protection Act 2018.
The statement was issued while Harry and Meghan were in South Africa, where they are wrapping up a 10-day visit of southern Africa - their first official tour as a family and one that has drawn a lot of media attention.
On Wednesday, Harry and Meghan met young entrepreneurs in Tembisa, an impoverished township in Johannesburg. Their trip - which also featured visits to Botswana, Angola and Malawi for Harry - focused heavily on social and environmental topics.
"These experiences have affirmed our love of Africa, and the issues that are so important to us," Harry said during the visit to Tembisa, according to a post on the couple's Instagram account. "We want to do all we can to play our part in building a better world."
"We will always seek to challenge injustice and to speak out for those who may feel unheard," he added.
Harry and Meghan were due later Wednesday to meet Graca Machel, the widow of former South African president Nelson Mandela, and the country's current leader, President Cyril Ramaphosa.
They will then fly back to London on Wednesday evening.