Invasive tiger mosquito real threat for Europe: Experts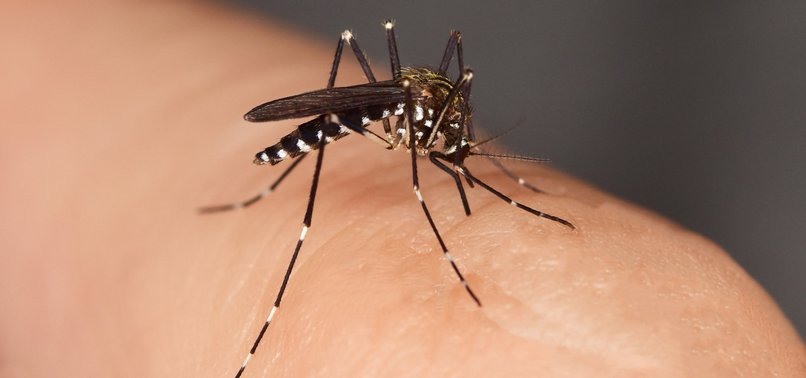 Asian tiger mosquitos which can transmit more than 20 fatal viruses are giving many European nations a health nightmare, experts said.
"For countries like Italy, France and Spain, this is already a very bad scenario. They cannot eliminate the Asian tiger mosquito anymore, they just try to reduce mosquito numbers and minimize effects," Soeren Metelmann, an academic at U.K.-based University of Liverpool said in an email interview.
"The Asian tiger mosquito can transmit more than 20 different viruses such as dengue, chikungunya, Zika, yellow fever and also some of the filarial worms, such as the dog heart worm," he said.
He explained the three stages through which a mosquito-borne infection is transmitted.
"The infective agent [for example an infected traveler or monkey], the vector [the mosquito] and the host [the human]."
The mosquito originally breeded in sub-tropical climates, such as in northern China and central Japan, but gradually spread to North America and Europe using a "special mechanism".
"This species has the advantage that it can lay special eggs at the end of the year that can simply wait until the winter is over and then the larvae hatch when temperatures are more suitable in spring," he said.
He predicted that a looming climate crisis leading to warmer temperatures could play a role in spreading mosquito-borne infections.
"At warmer temperatures, there are more mosquitoes and they get infectious much faster, leading to perfect conditions for outbreaks," he said.
"[...] Even more worrying is that this mosquito has already caused two outbreaks of chikungunya with approximately 300 and 500 cases in Italy, plus a number of cases of dengue in southern Europe. There also was a case of Zika in France this year."
In order to prevent the spread of diseases and the mosquitoes further, he suggested that active surveillance and spraying insecticides to kill larvae could help reduce outbreaks.
"I think the best way to avoid cases in Europe would be to help reduce the number of cases in the tropics. If there are fewer cases in the tropics, fewer travellers get infected and bring the disease to Europe," he added.
'Threat is real'
Moritz Kraemer, a research fellow on infectious diseases at the University of Oxford, said the threat from tiger mosquitoes is "very real" with South America and East Africa to reel from its effects in the next 30 years.
"In total, 197 countries (range, 181-209) are expected to report by 2080, with 20 of those countries reporting its presence for the first time," he said in an e-mail interview.
"Climate change functionally influences the spread of the mosquitoes as they live longer and can thrive in places that were previously too cold or not wet or urban enough," he added.
Kraemer went on to say that, along with the climate change effect, the spread does not occur without humans traveling or trade being conducted from endemic to non-endemic regions.