'Survival of indigenous people in Amazons at risk'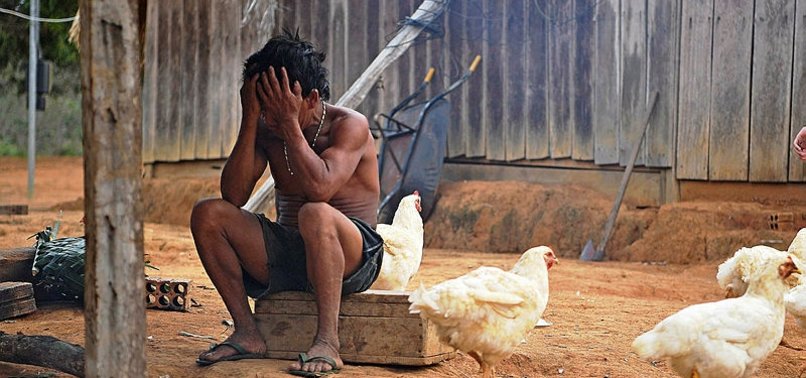 One of the leaders of the indigenous communities in Canada has said the government should put pressure on Brazil to "end its violence" against Amazonian people, said a statement by Canadian foreign ministry.
Chief Perry Bellegarde, the head of the Assembly of First Nations (AFN), conveyed his messages of "grave concerns" in a letter to Canadian Foreign Minister Chrystia Freeland on Aug. 24.
He referred to Brazil's policies in the Amazon rainforest as "invasions and attacks" by illegal gold miners, ranchers and loggers on constitutionally-recognized indigenous territories in Brazil's northern Amazon region.
"Canada is extremely concerned by the fires in the Amazon rainforest and their impact on indigenous people who have lived there for generations," said the statement on Monday, referring to nearly 77,000 fires across the rainforest - a whooping 80% increase over the last year, according to Brazil's National Institute for Space Research.
The survival of indigenous peoples in the Amazon is at risk, Jody Wilson-Raybould, a former AFN chief and a former justice minister in Canadian Prime Minister Justin Trudeau's administration, told CBC News.
Brazil, home to about 60% of the Amazon rainforest, allocated 14% of land to indigenous people in its 1988 constitution.
Brazilian President Jair Bolsonaro last week said his administration was against "illegal deforestation" of the Amazon and vowed to fight all criminal activities as well as the fires, which he argued were normal due to the season's heat, aridity and wind.
He added that Brazil leads many countries in environmentalism with its laws and vision to protect native vegetation. But Brazilian government spokesman announced Monday that the president, because of a minor surgery operation, had to skip a summit on the Amazon fires which is due next Friday in Colombia.