Turkey continues training future leaders of Ethiopia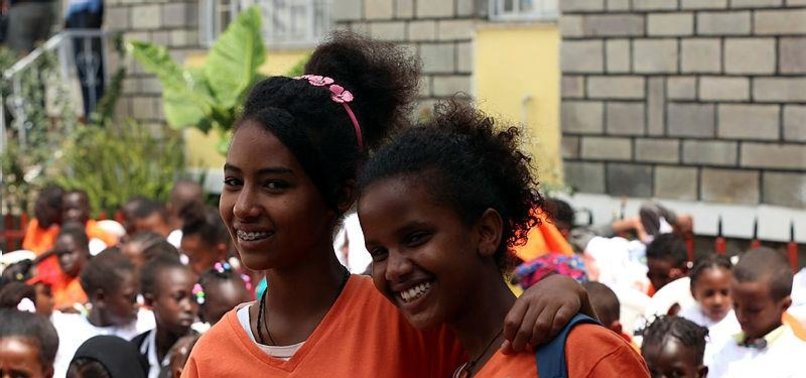 Ankara will continue providing full scholarship for Ethiopian students to enable the next generation of capable leaders, an official said on Saturday.
Murat Kazancı, head of culture and social affairs with the Presidency for Turks Abroad and Related Communities (YTB), told Anadolu Agency that Ethiopian students had been benefiting from Turkey's scholarship program since 2012.
"As was in the past, those who will qualify for the 2019 scholarship, will be able to attain undergraduate, postgraduate and doctorate degrees.
"This year 1,500 bright young Ethiopian students had applied and we will take 70 to 80 students," Kazancı said.
He added that Turkey will increase the quota for Ethiopian students in the coming years.
All vying candidates have to go through an interview which is expected to take place in a week, according to Kazancı.
Mustafa Batı, 29, one of the candidates who plans to earn a doctoral degree in agricultural economics told Anadolu Agency that winning the scholarship would be a "dream come true".
"My dream is to become a committed scholar who can transfer skills and technologies that would transform Ethiopia's archaic agriculture," Batı said.
Zakaria Abdi Weli, 23, said that the high quality of Turkish higher education institutions and the historical relations between Ethiopia and Turkey persuaded him to apply for the scholarship.
"I am confident that I will be accepted to pursue my PhD in business administration," he said.
Ryan Merwan, 19, told Anadolu Agency that Turkish television drama which she had been watching for a long time in Ethiopia had made her "fall in love with Turkey".
"My family knows the quality of science and technology education in Turkey and I am ready to study mechanical engineering," she said.
More than 145 applicants from 167 countries had applied for the Turkish scholarship program in 2019.
Some 17,000 international students are enrolled in Turkish universities.