German chamber musicians play in ancient Aegean city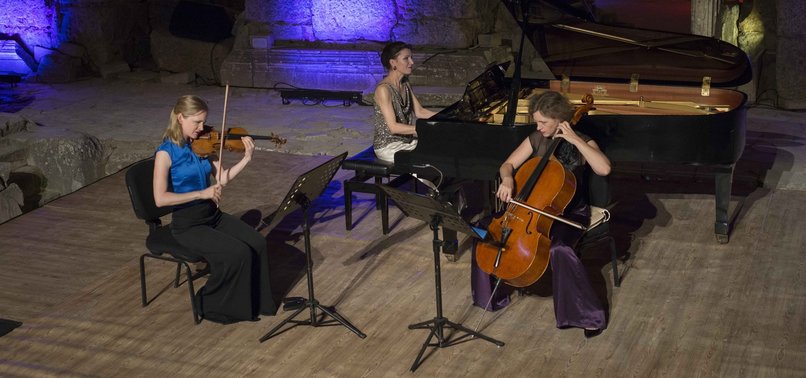 A German-based chamber musical trio performed on Tuesday in the ancient city of Ephesus in Izmir in Turkey's Aegean region.
The Boulanger Trio -- featuring pianist Karla Haltenwanger, Birgit Erz on violin and Ilona Kindt on cello -- performed the works of Clara Schumann, Paul Juon, and Robert Schumann in the Odeon theater during the 33rd International Izmir Festival.
The festival was sponsored by the Izmir Foundation for Culture Arts and Education (IKSEV), Turkey's Culture and Tourism Ministry, the Izmir Development Agency, and Eczacıbaşı Group with the cooperation of the embassies of Portugal and Italy as well as the Izmir Goethe Institute.
At the close of the event, they filled the second-century landmark with a performance of Astor Piazzolla's "Spring".
The festival will continue on June 25 with the concert "Italian Inspirations in Celsus" at the Library of Celsus in the ancient city.