16 Turkish universities join education fair in US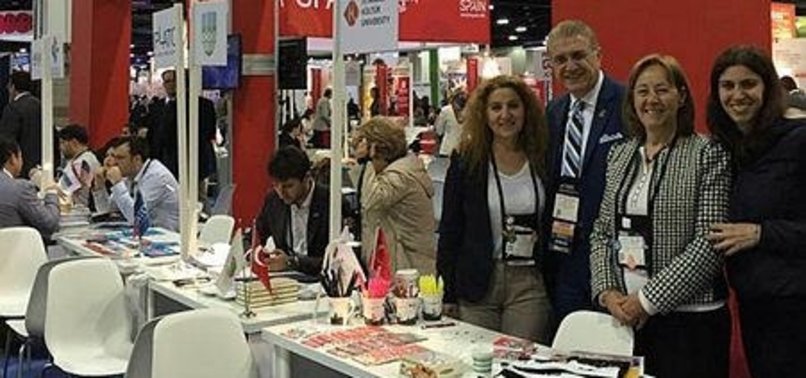 A total of 16 Turkish universities have attended an education fair in the U.S. to promote Turkish universities.
The 71st NAFSA 2019 Higher Education Fair and Conference -- attended by 3,500 institutions and 10,000 visitors from more than 100 countries -- was held on May 26-31 in Washington.
Turkey was represented by 16 universities under the presidency of the Foreign Economic Relations Board's (DEIK) and 48 delegations from Turkey's Maarif Foundation in the fair, according to DEIK.
Also, the "Study in Turkey" brand was promoted in the conference themed "Global Leadership, Learning, and Change".
In a statement, DEIK's Education Economy Business Council vice chairman Mustafa Aydın said DEIK has represented Turkey with the "Study in Turkey" brand in the world's largest education platform for eight years.
The world recognized Turkey's role in the field of higher education thanks to these activities, Aydın said, adding Turkey is currently hosting more than 100,000 international students in the country.