Turkey Diyanet Foundation holds iftar dinner in New Zealand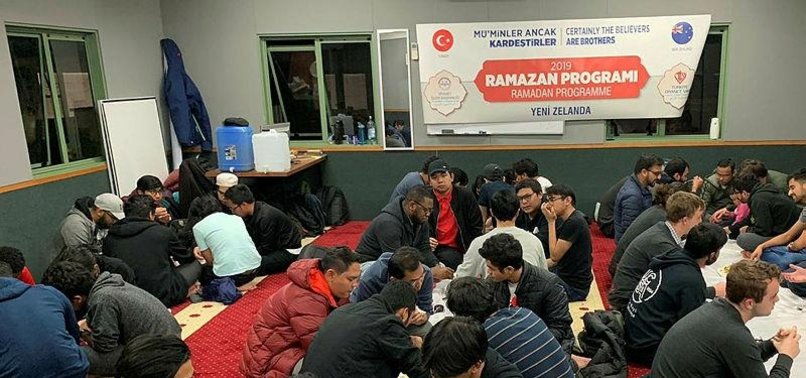 A Turkish agency held an iftar (fast-breaking) dinner for 500 people at a mosque in Christchurch, New Zealand where Muslims were massacred in a terror attack.
In a statement, Turkey Diyanet Foundation (TDV), an aid group linked to Turkey's Presidency of Religious Affairs (Diyanet), said the main aim of this program is to bring people from different backgrounds together in Al Noor Mosque and Cantebury University campus.
During the program, participants prayed for the victims of the tragic March 15 attack against Muslims.
At least 51 Muslim worshippers were massacred and as many injured in a white supremacist terror attack on two mosques in Christchurch.