Turkish agency delivers Ramadan aid to Kazakh families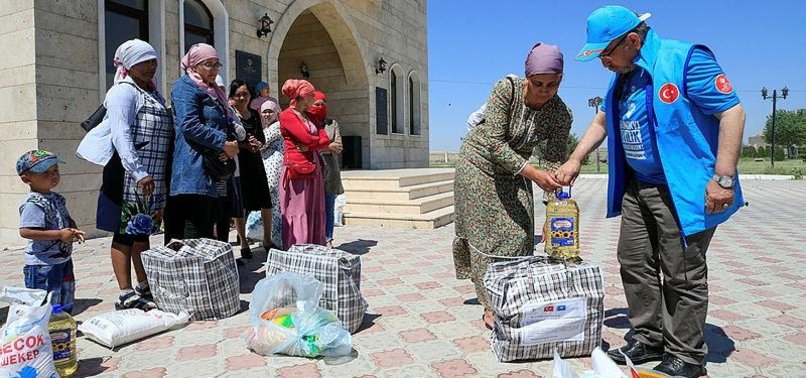 A Turkish aid agency distributed Ramadan aid to needy families Tuesday in the Kazakh city of Turkistan.
The Turkey Diyanet Foundation (TDV) delivered packages to 30 families in the Hoca Ahmet Yesevi mosque, officials said.
The aid establishes a "bridge of brotherhood" from Turkey to Kazakstan, said Galip Akın, the religious services adviser of Turkey's embassy in Astana.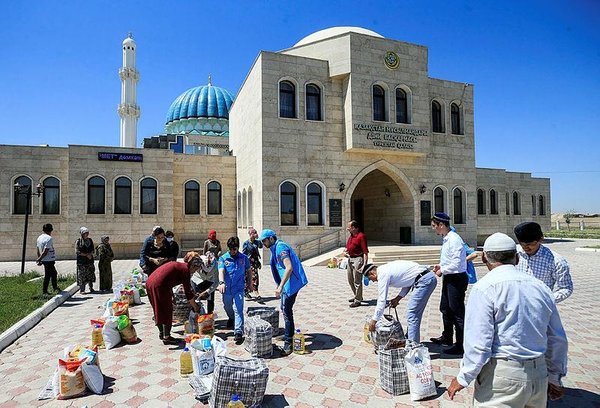 Akin said brotherhood between the two nations increased even more in the Muslim holy month of Ramadan and stressed TDV organizes Ramadan programs in nearly 100 countries and 323 regions.
TDV Hajj and Umrah Accounting Manager Akif Ertekin conveyed greetings and the regards of the Turkish people and thanked Kazakhs for accepting the aid.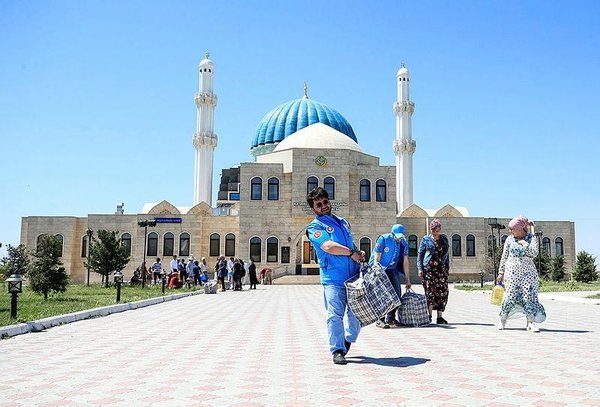 TDV runs educational, cultural, social and humanitarian projects in more than 145 countries.
Fasting dawn to dusk during Ramadan, is one of the five pillars of Islam. It is a time of self-examination and great religious devotion.