Algerians protest for ninth consecutive Friday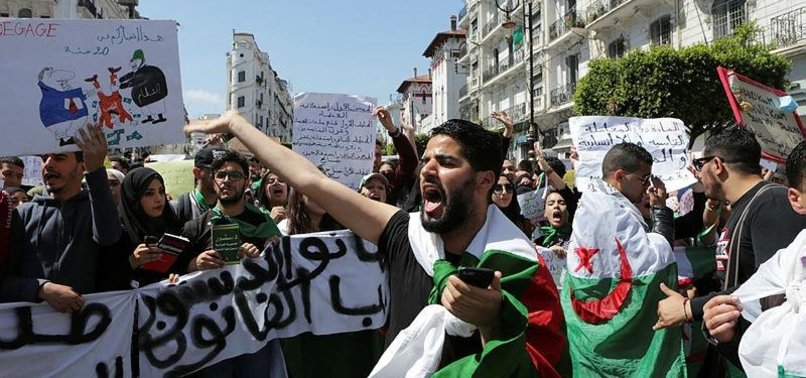 Hundreds of people staged demonstrations in Algiers on Friday to demand the departure of all officials affiliated with the regime of ousted President Abdelaziz Bouteflika, who resigned early this month after two decades in power.
For the ninth week in a row, more than 2,000 anti-regime protesters converged on the capital's Al-Barid Square, according to an Anadolu Agency correspondent at the scene.
Following Bouteflika's resignation early this month, Parliament Speaker Abdelkader Bensalah was sworn in as interim leader vowing to hold "free and transparent" presidential elections within three months.
The Algerian army is now overseeing a 90-day transitional period during which presidential polls must be held, according to Algeria's constitution.