UN stresses equal rights on International Women's Day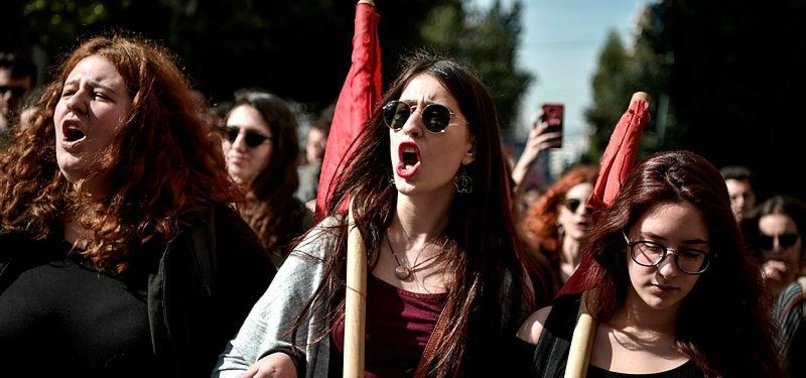 UN Secretary General Antonio Guterres kicked off International Women's Day on Friday by saying that there has been progress on women's rights, but obstacles remain from an "entrenched patriarchy."
He highlighted the need for an increased number of women decision-makers, and mentioned the UN has placed more women in senior management positions than ever before.
"We live in a male-dominated world with a male-dominated culture," Guterres said in a statement, "Only when we see women's rights as our common objective, a route to change that benefits everyone, will we begin to shift the balance."
The United States also stressed the importance of the fight for women's rights, and highlighted different initiatives taken to help.
U.S. President Donald Trump's administration said the introduction of the Women's Global Development and Prosperity Initiative, which is structured to help "at least 50 million women in developing countries fully and freely participate in their local economies by 2025.
"Women's participation in the workforce, free of discrimination and injustice, results in safer, stronger, and freer nations," the White House said in a statement.
Secretary of State Mike Pompeo acknowledged barriers to women's equality still existed throughout the world, and said the U.S. strives for a world in which women are able to "realize their full potential."
Only six economies in the world offer equal rights for both men and women in work-related matters, according to the World Bank. The UN estimates it would take 170 years to close the economic gender gap.
One in three women are likely to face violence in their lifetimes, Guterres said. And public infrastructure systems are rarely planned with women's safety and mobility in mind, according to research by UN Women.
An estimated 740 million women have limited access to social protection, public services and infrastructure that could increase their productivity and income security.
On top of that, the UN says that in areas where the homicide rates are decreasing overall, the femicide rates are increasing.