Turkish agency helps local and expat citizens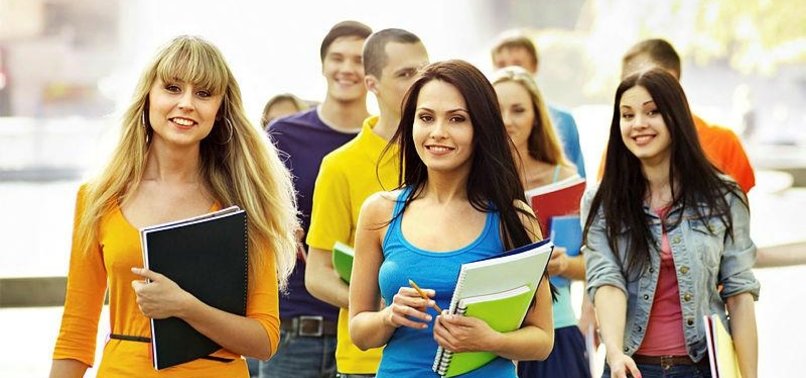 Turkey's Presidency for Turks Abroad and Related Communities (YTB) coordinates activities for Turks living abroad, related communities and the Turkey Scholarship Program, and develops the services and activities carried out in these fields.
The YTB organizes cultural activities and gives legal consultancy for human rights and all kinds of support to Turkish people living abroad.
It ​​conducts activities for approximately 6.5 million Turks abroad to ensure active, beneficial and respectable participation of the communities in which they live.
The agency also promotes Turkey's scholarships program for Turkish and international students.
The YTB, which aims to help young people living abroad and keep and maintain their mother tongue and culture, also prioritizes the strengthening of their cultural and social ties with their homeland.
- EDUCATION PROGRAMS
The YTB provides bilingual education in Turkish and local languages for children aged 0-6 in kindergartens as well as training programs for children and teenagers abroad in Turkish, in cooperation with local NGOs.
It also promotes scholarship programs for both Turkish students abroad and foreign students in Turkey studying for masters and doctorate degrees.
There are more than 17,500 students from 160 countries receiving the agency's scholarship in Turkey.
The agency also provides training programs for Turkish language and culture teachers abroad. It allows access to publishing in Turkish.
- CULTURAL MOVEMENT
The YTB facilitates four different cultural movement programs called 'Young Leaders' for teenagers abroad, including trips to historical places, sports activities and training programs on Turkish culture, history, politics and social life.
The agency contributes to establishing bonds with fellow communities who are not Turkish citizens but have historical, political, geographical and religious relations with Turkey.
- HUMAN RIGHTS AND LEGAL SUPPORT
The agency provides legal support against discrimination, racism and Islamophobia. It also entertains queries on Turkish and international law.
Citizens are also informed about rights to education and voting, family law and law of foreigners.
Moreover, the agency holds consultation meetings to prevent and eliminate personal and family problems of citizens abroad in cooperation with local NGOs.
The YTB also gives citizens abroad information in a 'pocket guidebook' about blue card, military service, taxes, healthcare system and retirement in Turkey.