Turkish charity builds 11 wells in Cameroon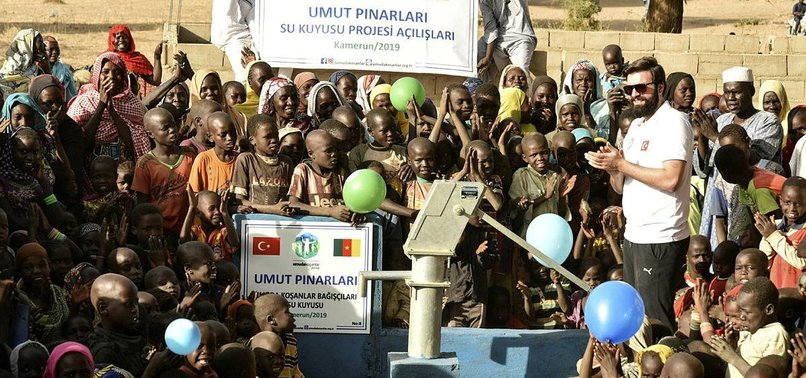 A Turkish humanitarian aid group has built 11 wells in Cameroon, the group said Monday.
Gamze Özçelik, a Turkish television celebrity, has teamed up with Umuda Koşanlar Charity for the inauguration of the wells in the Central African nation in a project called "Umut Pınarı [fountain of hope] Water Wells".
Each well will provide water for some 1,000 people daily.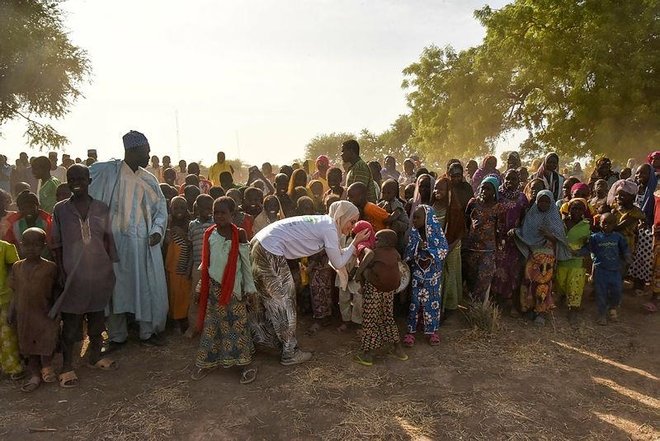 "People used to travel for miles to get clean water on a daily basis. Some of the journeys are done on very dangerous routes," Özçelik said in a statement, expressing her pleasure over being a part of the project.
"Our projects will continue in the region," she said.
The wells were built in the Kousseri region of Cameroon bordering with Chad.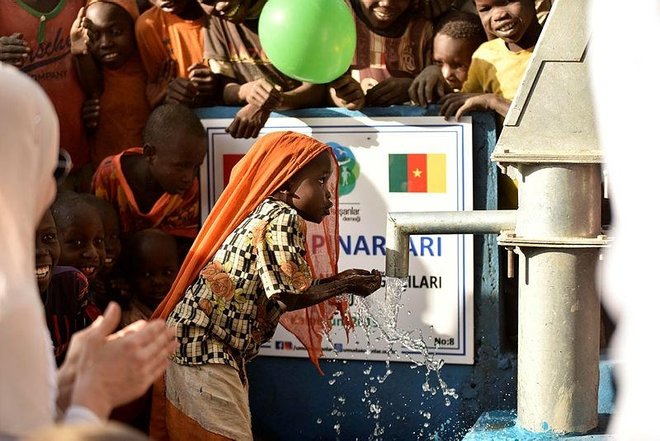 The team also planted fruit trees in the area.
The charity also distributed copies of the holy Quran, clothes, toys, and food parcels to locals.
The group said it will explore other areas in the country to dig more wells and carry out charity work in Chad as well.