A colorful gallery of balloons: Cappadocia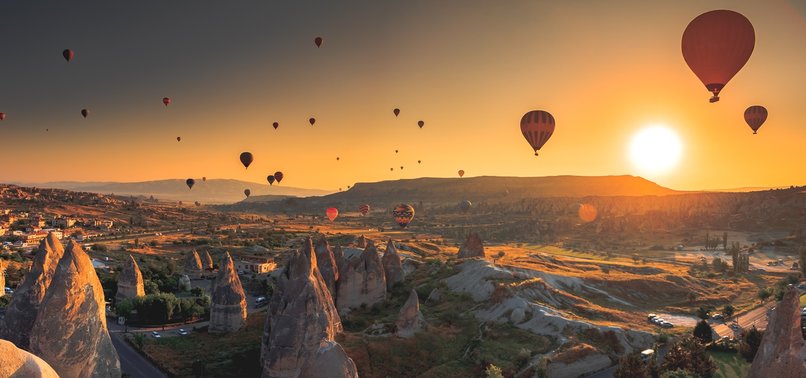 Turkey's central Nevşehir province, Cappadocia is known as a region which attracts tourists with hot air balloon rides over its cone-shaped rock formations. The balloon rides attract around 500,000 tourists annually.
Cappadocia will amaze you with a landscape that leaves everyone breathless. Fairy chimneys, colourful valleys, churches carved from rock, only in the unlimited nature of Turkey.
Imagine yourself and your family on a hot air balloon, flying over the world famous fairy chimneys and the once camouflaged churches.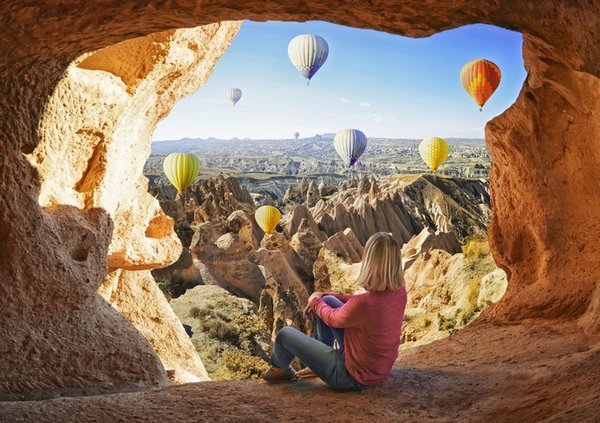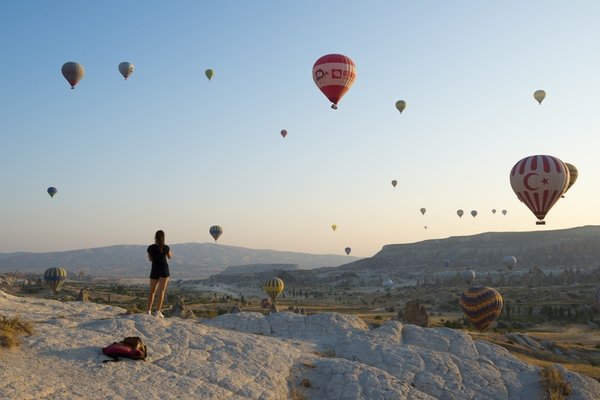 Explore the ancient underground cities where thousands of people once lived.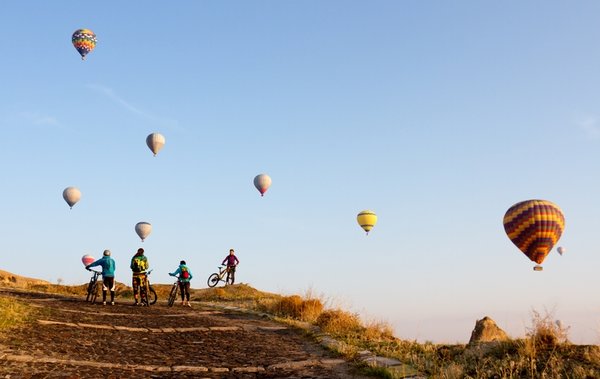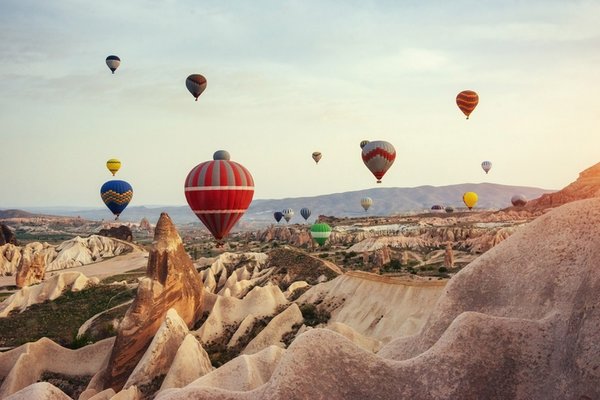 While on holiday in Turkey, flying in a hot air balloon in Cappadocia should be on your bucket list.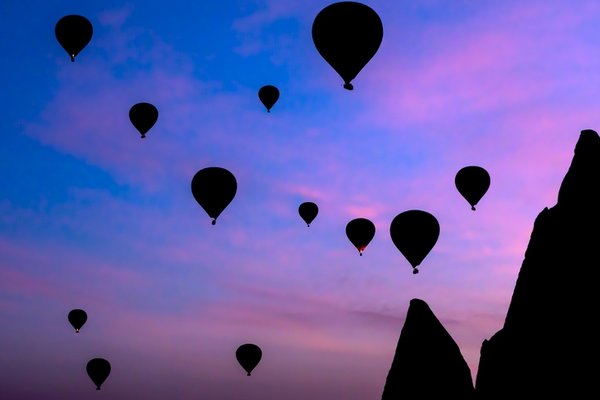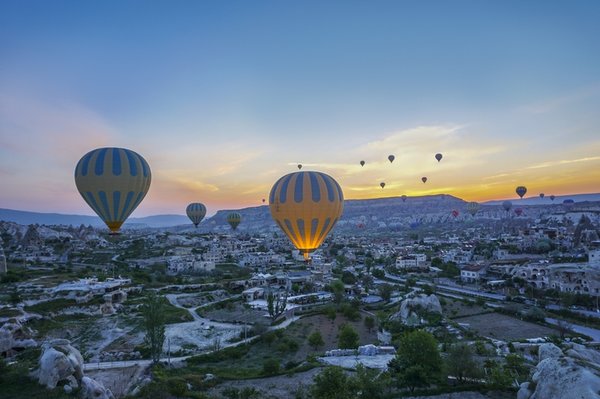 The spectacular surrealistic landscapes combined with excellent flying conditions allowing the balloons to gently drift over and between fairy chimneys, pigeon houses hewn into the unique rock formations, orchards and vineyards through impressive valleys, each with distinctive rock formations, colors and features and then float up over rippled ravines for breathtaking views over the region.