Wooden-featured mosques display Turkish-Islamic design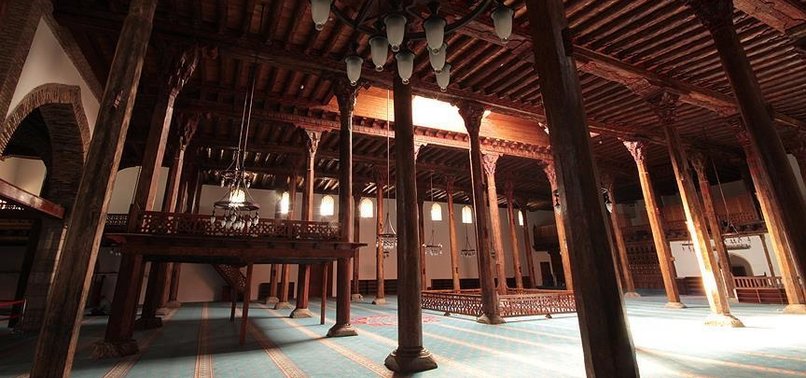 Mosques in central Turkey, with wooden features built by the Seljuks for the first time in the world, has been a significant representation for Turkish-Islamic architecture for centuries.
When the Seljuks arrived in Anatolia in the 13th century, they constructed mosques with wooden columns and roofs like those of Uzbekistan's Samarkand, Bukhara and Khiva, according to UNESCO's official website.
The website said the architectural design of the mosques represent features of Middle Asian tents, as well as wooden-columned mosques of Turkistan in the 11th and 12th century.
Arslanhane Mosque in Ankara, Afyon Ulu Mosque in Afyonkarahisar, and Esrefoglu Mosque in Konya are among the first wooden-columned-and-roofed mosques built by Anatolian Seljuks and Beyliks.
They were included in UNESCO's temporary list of World Heritage sites in 2018.
Muslim-Turks built these kinds of mosques for the first time, Esrefoglu Mosque's field management head Yasar Erdemir told Anadolu Agency.
The tradition of building wooden-roofed and wooden-columned mosques went on till the 21st century in Turkey, Erdemir said.
He added, "These mosques served as important temples in Anatolia. They are aesthetically very dazzling."