Ancient rock tombs unveiled in eastern Turkey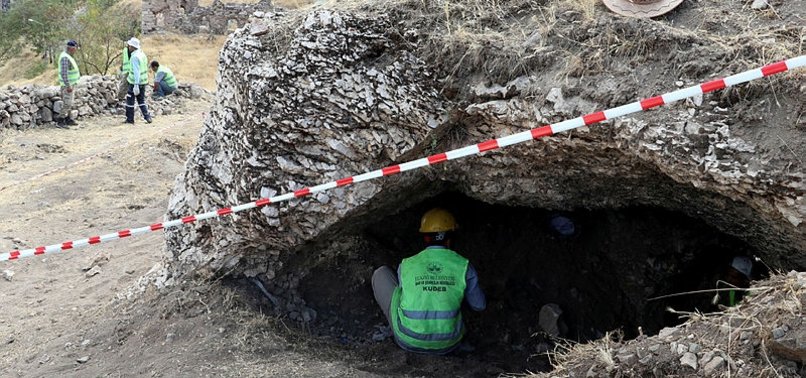 A team of archaeologists have unearthed rock tombs in eastern Turkey from the Urartu and Roman periods, a provincial mayor announced Thursday.
Five rock tombs dating back 3,000 years were discovered during an excavation project sponsored by the Elazığ municipality in the ancient city of Harput, Elazığ Mayor Mücahit Yanılmaz told Anadolu Agency.
The tombs are believed to have been built for the aristocratic elite and senior state officials of the time.
Yanılmaz also said Harput was on the UNESCO World Heritage Tentative List.