Double-minaret madrasah in east Turkey lures tourists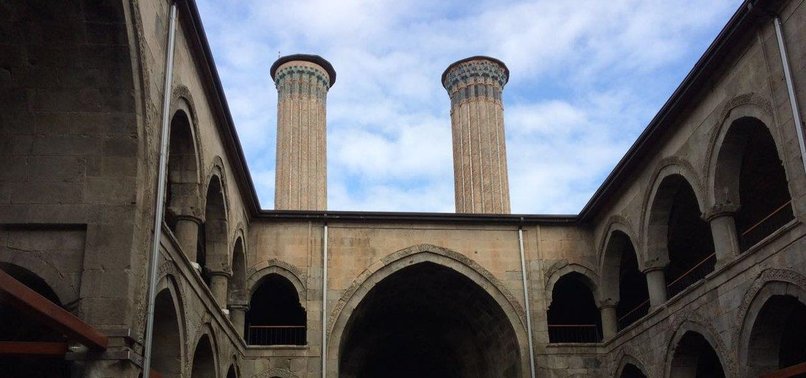 Hatuniye, one of the double minaret Turkish madrasahs (religious schools), which is included in the tentative list of UNESCO's world heritage, lures tourists for its symbolic feature.
UNESCO has listed ten madrasahs (religious schools) in its tentative list that include Hatuniye in Erzurum, İnce Minareli Madrasah, Karatay Madrasah, Yakutiye Madrasah, Buruçiye Madrasah, Sivas Çifte Minareli Madrasah, Gök Madrasah, Sahibiye Madrasah, Çifte Madrasah, and Çaçabey Madrasah.
All of them, built during the Seljuk period between 12th and 13th centuries, are located in the central and eastern Anatolia.
Hatuniye is being restored with the allocation of $2 million, İsmet Çalık, Erzurum's regional director of foundations, told Anadolu Agency.
"We are working to transform this place to a museum, we will exhibit handwritten books, Quran, candlesticks, banners, and many other waqfs," he said.
The UNESCO underlined that these madrasahs have a significant place in history narrating the Anatolian art and architectural value during the time.
"When we compare Anatolian Seljuks Madrasahs to similar properties, we can see the architectural plan and ornament of Anatolian Seljuk Madrasahs are unique to Anatolia," it said.