Cameroonian student develops mobile app on Ataturk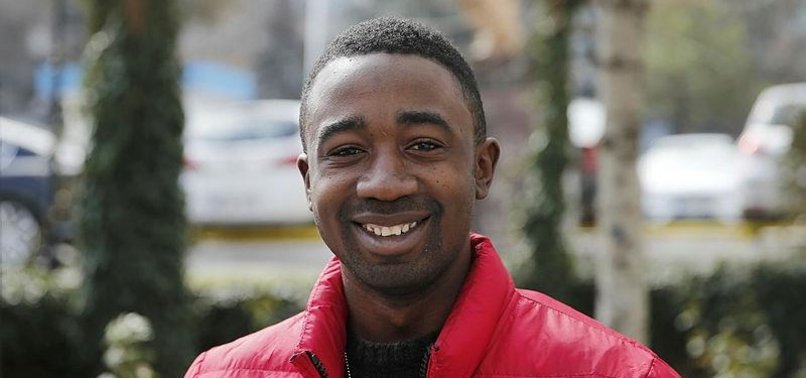 A Cameroonian student in capital Ankara has developed a smartphone application dedicated to Mustafa Kemal Ataturk that shows the biography of founder of modern Turkish Republic in seven languages.
Funyi David Tumenta, a second-year student at Ankara University, told Anadolu Agency he had developed the app to help foreigners learn about Ataturk.
"When I first came to Ankara, a friend told me something about Ataturk, the stories I heard of him grabbed my attention. I read about him and I ended up admiring his life very much; Ataturk is a terrific leader," Tumenta said.
"Turks know Ataturk well but foreigners do not know him much, so I designed it in English. I myself can speak seven languages so the application will serve users in seven languages within two weeks."
He said he had to read many books on Ataturk for his app.
"Ataturk is my favorite leader. He was a very intelligent man, a very nice person and a very successful soldier.
"I spent my time and money on this application because I want everyone to know who Ataturk was."
About his app, he said he worked on it for six months and now it was available on Google's Play Store for download.
The free app is called "Gazi Mustafa Kemal Ataturk" and consists of the Turkish leader's biography, military life, photographs and quotes.
It also features 12 favorite songs of Ataturk.
The young student said he intends to increase the number of songs and photographs to the app soon.
The default language of the application is English. It will soon become available on iOS and Windows phones too, he added.