Turkish engineer discovers new insect in western Turkey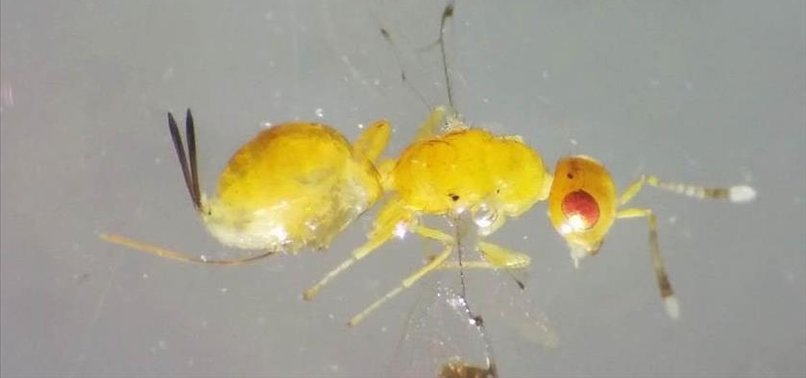 A Turkish engineer Erdal Zengin has discovered a new bug in western Usak province.
Zengin said Thursday the nearly 2 milimeter-long insect had been named "Megastigmus Usakensis" in honor of the Turkish province where it was found.
"Four months ago, I found a yellow insect in the traps that I built," the agricultural engineer and a doctoral student in Usak's Suleyman Demirel University told Anadolu Agency.
He said he then took photographs of the bug and sent them to entomology veteran Prof. Dr. Miktat Doganlar.
"It was determined that the bug was a new species after the studies, and it was named 'Megastigmus Usakensis' in honor of Usak province," he added.
He said the article by Zengin and Doganlar on the bug had been published in the well-known magazine of Munis Entomology & Zoology in January.
The bug is kind of a tiny bee that feeds on bush's seeds.
"We have no information about the biology and hosts of the bug yet, but I will work on it and try to collect information in the region where I found the insect," Zengin said.
Scientific studies will show whether the bug is beneficial or pernicious, Doganlar said.
"I have named 219 bugs by this time, Turkey is a rich country in regard to endemic bug genres."
In December 2017, Turkish scientist Prof. Dr. Erol Yildirim had discovered another bug species named "Tiphia Bahattini" in southeastern Diyarbakir province.