Turkey's Zigana center dominates winter tourism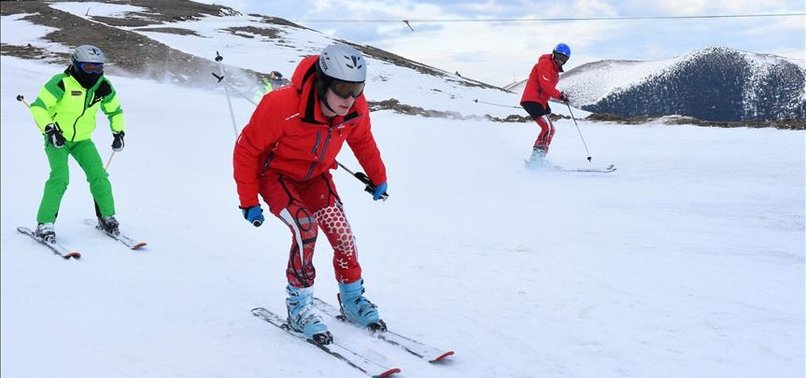 The Zigana Winter Sports and Tourism Center is dominating winter tourism in Turkey's Black Sea region.
The center is the first ski facility of eastern Black Sea region that is seeing great interest from Arab tourists.
More than 10,000 domestic and foreign tourists visited the center during the 2016-2017 season.
Visitors do not come only for skiing but also to see the unmatched beauty of Zigana, which is just 40 kilometers (25 miles) away from Gumushane city center and 60 kilometers (37 miles) from Trabzon airport.
One can reach the ski center via buses and private cars; there is also a 150-people capacity hotel and 50-people capacity ski lodge at the center.
Snow thickness can reach up to 1.5 meters at the center.
Gumushane Youth Services and Sports Provincial Directorate Zigana Mountain Facilities Head Hasan Sahin told Anadolu Agency the Zigana ski center also features 800-meter long skiing track.
"Arab tourists show special interest here in the last period. We try to provide service to over 10,000 visitors annually," Sahin added.