In his Ayce, Turkish Korean War vet finds another Ayla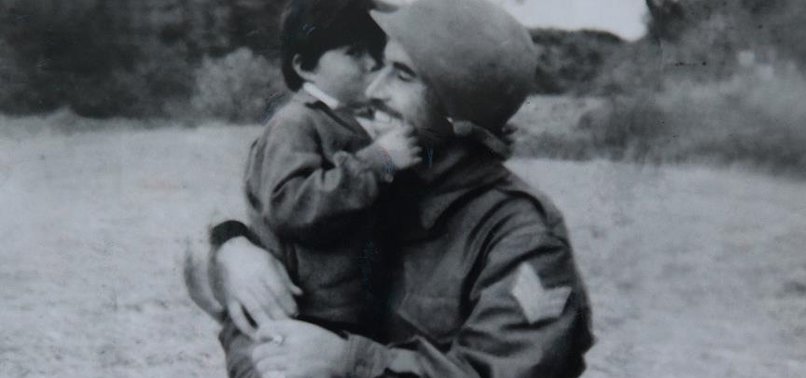 After the time-tossed story of the close bond between a Turkish war veteran and a Korean girl captured people's hearts, another Korean War veteran is now trying to re-forge a similar bond.
The story of how Suleyman Dilbirligi befriended an orphaned 5-year-old girl in the midst of the 1950-1953 Korean War and cared for her for more than a year recently became a hit movie in Turkey.
After he was shipped back to Turkey and Eunja Kim -- or Ayla, as her Turkish friend knew her -- was sent to an orphanage, the pair were separated until 2010, when they were reunited at an event marking the war's 60th anniversary.
Dilbirligi died in December.
Now another veteran, former Sgt. Mehmet Karamustafaoglu, is looking to find the young girl he befriended during that long-ago war, a girl known as Ayce.
Nearly two months after he arrived in Korea, as part of the UN forces defending the south, Karamustafaoglu saw a little girl lying on the side of the road; fortunately, she was alive.
For 10 months, Karamustafaoglu took care of the 2-year-old, and even gave her the Turkish name Ayse, later simplified into Ayce, which non-Turkish soldiers found easier to pronounce.
The little girl soon recovered and learned Turkish with the help of her benefactor.
As his departure loomed, Karamustafaoglu tried to find a way to take Ayce to Turkey, but local officials would not allow it.
Karamustafaoglu entrusted the girl to a fellow soldier before leaving Korea in 1952.
Search so far fruitless
The father of three grown-up children, Karamustafaoglu has long looked for Ayce, who should be around 70 years old now.
When Karamustafaoglu was invited to Korea as part of a sister cities project in 2004, he thought he had a chance to find Ayce, but came up short.
According to the war vet, they told him: "We can't find Ayce. She might have gone to Australia as an asylum-seeker after the war."
Later, after giving a photo of Ayce to Korean newspapers, Karamustafaoglu saw the hit film Ayla and learned of the oddly similar story of another veteran and Korean girl, watching it in tears.
"Korean officials and I did everything to find her, but it was in vain," he lamented.
'Turkey number one!'
Recalling his visit to Korea in 2004, Karamustafaoglu said that when Korean people saw a Turkish flag, they would shout: "Turkey number one".
"When we first went there, I was buying something for $600, but the seller didn't want to take my money.
"He said, 'It's already been paid.' I wanted to return the things I meant to buy, but he wouldn't take them back either," he said.