Turkey bids farewell to veteran actor Münir Özkul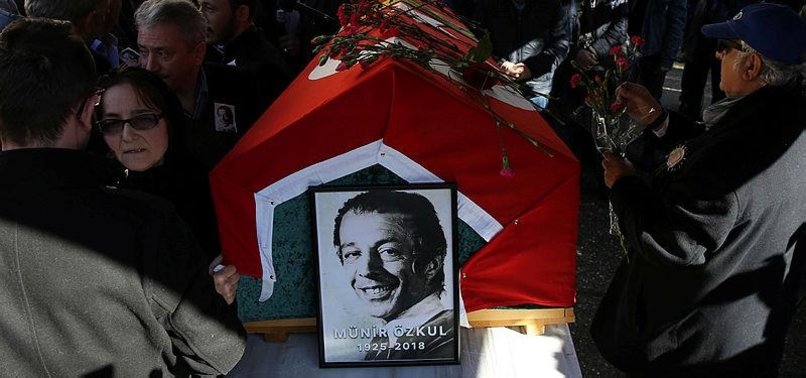 Fans, friends and family paid their last respects to veteran actor Münir Özkul at his funeral on Sunday.
A distinguished actor of Turkey's 'Yeşilçam' movie industry, 93-year-old Özkul passed away on Friday after prolonged illness.
Turkish Prime Minister Binali Yıldırım, senior political figures, several screen and stage actors, and directors attended the funeral in Teşvikiye Mosque in Istanbul.
Özkul, who started his acting career in the late 1940s, appeared in more than 200 films and was awarded the honorary title of "State Artist of Turkey" in 1998.
In 1972, he received the Golden Orange Award -- known as the Turkish Oscars -- for Best Actor for his performance in the Turkish movie Sev Kardeşim ('Love My Brother').
One of Özkul's most popular performances was in the 1975 comedy film Hababam Sınıfı (The Chaos Class) where he played the role of a private school headmaster Mahmut Hoca.
Özkul was also remembered during a ceremony at Istanbul's Harbiye Muhsin Ertuğrul Stage. Özkul's daughter Güner Özkul attended the ceremony.