Iran must provide 'space for criticism': Rouhani
LIFE
Compiled from news agencies
Published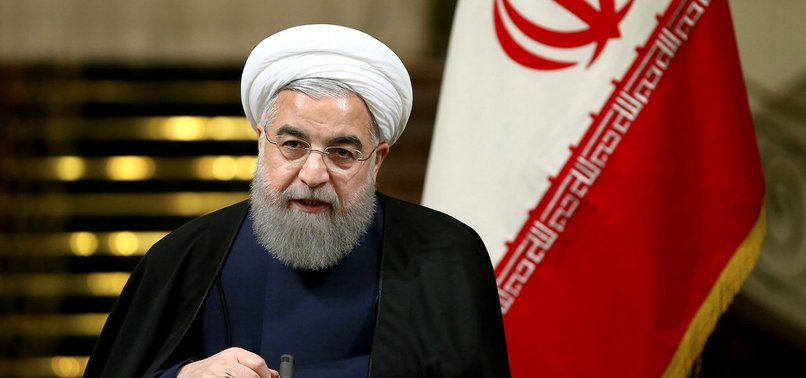 Iran's President Hassan Rouhani said Sunday that government bodies must provide "space for criticism" as he sought to head off days of unrest, but warned protesters that violence was unacceptable.
Giving his first public reaction to four days of anti-government demonstrations, Rouhani said: "Criticism is different to violence and destroying public property."
"Government bodies should provide space for legal criticism and protest," Rouhani said in his first public comments since the protests began on Thursday.
Rouhani was quoted by Mehr news agency as telling his cabinet: "Iranians understand the sensitive situation of Iran and region and will act based on their national interests."
The Iranian leader rebuffed U.S. President Donald Trump's comments in support of the protests and said "those who called Iranians terrorists have no business sympathizing with our nation."
Trump said the "big protests" showed people "were getting wise as to how their money and wealth is being stolen and squandered on terrorism".
"Looks like they will not take it any longer," he wrote on Twitter, warning that Washington is "watching very closely for human rights violations!"
Trump's ambassador to the UN, Nikki Haley, said Iran's government was "being tested by its own citizens".
Some 200 protesters marched through central Tehran Sunday as authorities braced for a possible fourth night of unrest and cut access to social media after days of unrest that saw two people killed.