Restoration of Istanbul's historic Grand Bazaar almost complete
LIFE
Compiled from news agencies
Published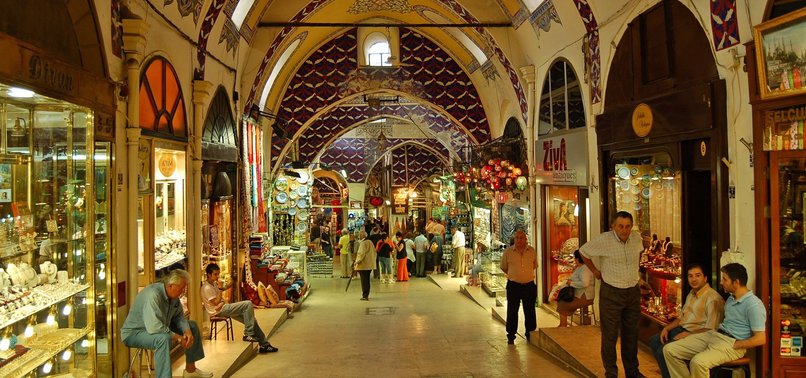 The renovation work for Istanbul's 554-year-old Grand Bazaar, one of the world's oldest and largest covered markets is almost coming to an end, reports said Saturday.
After around 1.5 years, the historic market now has a renovated roof with new red tiles, whereas before the roof was filled with air conditioners, water tanks and antennae.
Locals had voiced concerns for the state of the roof, featured prominently in several Hollywood films, such as the 2012 James Bond film "Skyfall," where the titular spy engages in a high-speed motorcycle chase on the scenic rooftop of the bazaar.

Infrastructure work for the market is also nearly finished, and the popular tourist attraction will be free from the risk of flooding for another 100 years, the mayor of Fatih district, Mustafa Demir told Doğan News Agency.
"All of this work will be completed within three months," he said while adding that a project to provide central heating and air conditioning for the Grand Bazaar is awaiting approval.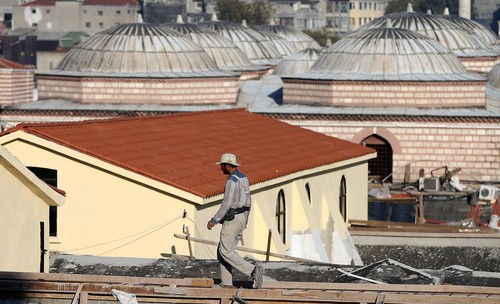 Noting that the Grand Bazaar is one of the most popular tourist attractions in the world with over 91 million visitors annually, Mayor Demir said that the market is not just an ordinary structure and each step of the restorations require the approval of necessary authorities, such as the Council of Monuments.
Demir also highlighted that the shopkeepers had previously destroyed walls and dug under their stores for storage, but the market now has a proper administrative structure following changes in the laws.
Attracting around 300-500 visitors on a daily basis, the Grand Bazaar covers a total area of 110,868 square meters, including 45,000 square meters of indoor space. It has 3,125 shops and employs around 25,000 people.
Despite its cultural and economic importance, the bazaar has been neglected over the years in terms of renovation and restoration due to multiple ownership, despite falling into disrepair.
Restoration work of the bazaar, located on Istanbul's touristy historic peninsula, had started in July 2016.