Turkish aid agency opens textile studio in Lebanon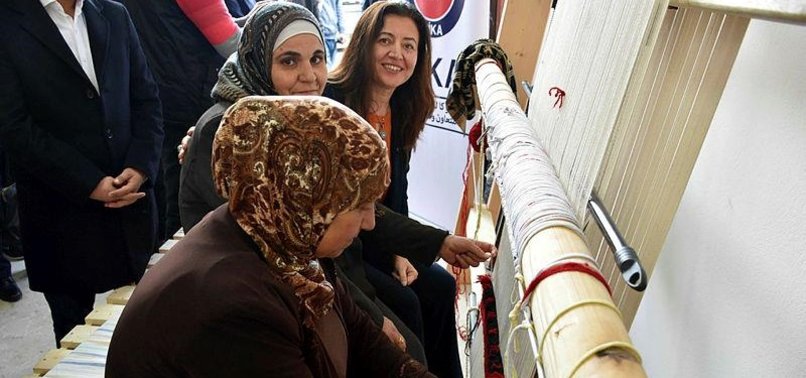 Turkey's state-run aid body has set up a textile studio in northern Lebanon to support women entrepreneurs in the country, it said on Wednesday.
The Turkish Cooperation and Coordination Agency (TIKA) said in a statement the project aimed to improve female employment in a small Turkmen village Kouchara, with a population of over 4,000 people, in Akkar Governorate.
As part of the project, women will begin with sewing school uniforms, and then expand their skills to produce other ready-made garments.
The studio was inaugurated in the presence of Kenan Özdemir, TIKA's Middle East and Africa head, Serhat Kucukkurt, TIKA's Beirut coordinator and Muhammad Abdul-Kaarem, Kouchara's mayor.
"Our aim is to employ 20 women, who will contribute to their family income, and use part of their income to expand their business," Özdemir said.
Established in 1992, TIKA is the pioneer institution under the Prime Ministry of the Republic of Turkey responsible for the implementation of development projects and programs in more than 100 countries covering health and humanitarian programs, education and agriculture.
In August, Turkish students went to Lebanon as part of the agency's 2017 Africa Experience Sharing Program, where they participated in social, cultural and humanitarian activities, renovating schools, orphanages, libraries and places of worship.