Turkey to resume some intercity train services following Eid lockdown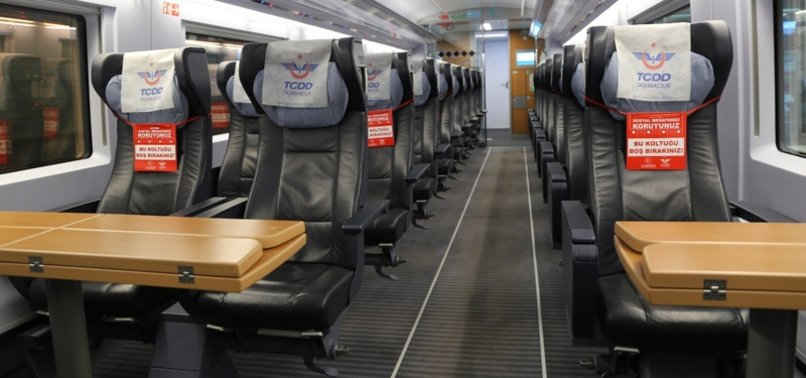 Turkey will resume travel on some of its intercity train routes next week, two months after services were suspended to curb the spread of the novel coronavirus, the country's transport minister said on Saturday.
Trains will make 16 trips daily between Istanbul, Ankara and the central Anatolian cities of Eskisehir and Konya as part of a "normalization period," Transport Minister Adil Karaismailoğlu said in a written statement.
Service is set to begin on Thursday.
The trains will serve at half capacity, there will be space between the seats and passengers will be monitored, the minister said, adding those 20 years and younger and 65 and older will need a special permission from local authorities to be able to travel.
These age groups have been ordered to stay home and are only allowed out for a limited time on certain days of the week.
On Saturday, Turkey started its first nationwide curfew, which will run for four days, through Eid al-Fitr, marking the end of the fasting month of Ramadan.
Authorities deployed more than 110,000 police and gendarmerie to monitor the curfew in all 81 cities, state news agency Anadolu said.
The government has recently reported a daily decline in infections and deaths. Turkey last week started easing restrictions gradually, with shopping malls and barbershops resuming business.
The nationwide toll from Covid-19 disease stands at 4,276, while confirmed cases reached to more than 154,000 on Friday.
Turkey stopped all international flights on March 27, as national carrier Turkish Airlines suspended its international flights until June 10 and domestic flights until June 4.