Huawei CEO: Daughter may have to stay in Canada longer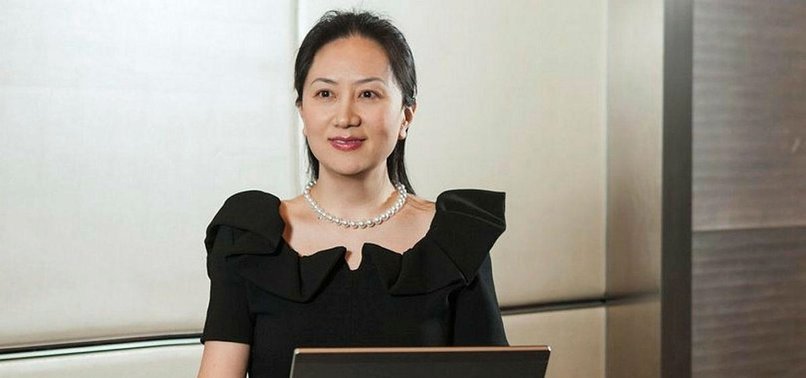 Huawei founder and CEO Ren Zhengfei said Wednesday he did not want his daughter or his company tied to the trade dispute between the U.S. and China, regardless of how long it lasts.
"If this whole thing continues Huawei might grow more slowly and Meng Wanzhou might have to stay in Canada and suffer more," he said, but asked for no favors.
Meng's defense lawyers said in documents the U.S. is using Meng as a pawn as they await the Sept. 23 start of hearings to determine if she should be extradited to the U.S. to face fraud charges.
They claim the senior executive of the telecom giant was the target of an illegal "covert criminal investigation" by U.S. and Canadian authorities that resulted in her arrest at Vancouver airport Dec. 1, 2018. She is now under house arrest in Vancouver.
The hundred of pages of documents filed Tuesday in British Columbia's top court allege abuse of process by the Canadian Border Services Agency (CBSA), the Royal Canadian Mounted Police, the United States and the FBI. Also included is a videotape of Meng's arrest at the airport.
Meng is suing those organizations charging abuse of her rights.
U.S. President Donald Trump is cited for being "corrosive of the rule of law" when he said he might intervene in the case if he could get a trade deal with China.
The lawyers say Trumps' remarks show that Meng was being used as a "bargaining chip" in the trade war between China and the U.S.
The U.S. has put restrictions on the use of Huawei technology because it contends it fears it might be used for spying purposes by China.
"The U.S. is attempting to use these extradition proceedings for economic and political gain," the defense claims in the court papers.
When Meng was detained at the airport, she was not immediately arrested and she was not told why she was being detained by CBSA agents. Her lawyers say that contravened the Canadian Charter of Rights and Freedoms which states that everyone has the right "not to be arbitrarily detained or imprisoned."
She was also not informed she had the right to a lawyer, the defense claims.