Embalmed body of Ho Chi Minh is in great shape 50 years after his death, Vietnam says
ECONOMY
Compiled from wire services
Published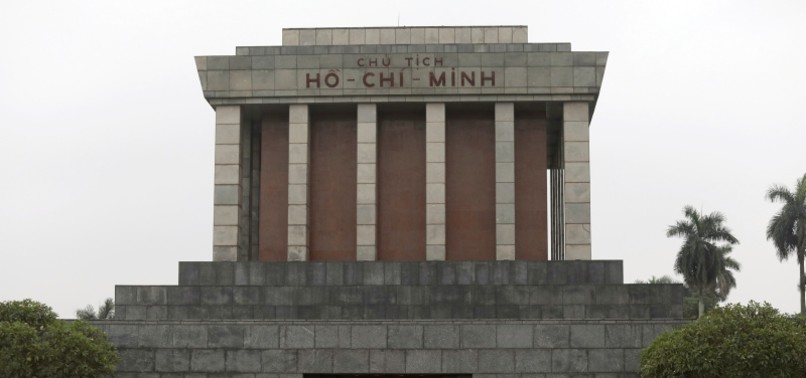 The embalmed corpse of Vietnam's founding leader, Ho Chi Minh, is in great condition, state media said on Friday, a month after the government recruited a team of Russian experts to help preserve the former revolutionary's body.
The corpse of the Vietnamese communist revolutionary Ho Chi Minh remains in "great" condition nearly 50 years after he died, state media reported on Friday.
"The embalmed body of the late President Ho Chi Minh is in great condition and has been well-preserved," reported the Vietnam News Agency, citing an 11-member council tasked with protecting the body.
Ho Chi Minh, who died September 2, 1969, was Vietnam's first president upon independence in 1954.
During the anti-colonial war that broke out at the end of World War II, he led the Viet Minh forces to victory against France. He died six years before the reunification of Vietnam in 1975.
His body was preserved following his death and has been on pubic display since 1975 in his mausoleum in central Hanoi.
The Vietnam News Agency added that specialists from Russia, where Bolshevik revolutionary Vladimir Lenin is on display in Moscow's Red Square, were in Vietnam last month to assist in Ho Chi Minh's ongoing preservation.
At a meeting in Hanoi on Thursday with the council, Vietnamese Prime Minister Nguyen Xuan Phuc thanked the Russian team for their assistance.