Microsoft technology center opens in Istanbul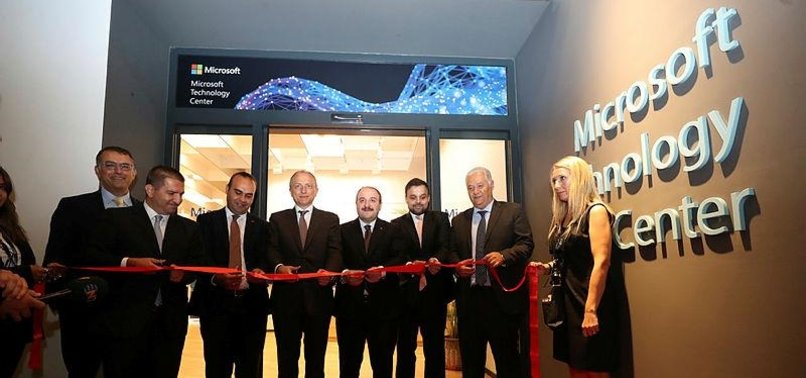 The first new generation Microsoft technology center of Middle East and Africa region was launched in Turkish metropolis Istanbul on Thursday.
Addressing the opening ceremony, Industry and Technology Minister Mustafa Varank said the new plant is expected to add 2.5 billion Turkish liras ($430 million) value to the national economy.
The new center, proof of confidence in Turkey, will meet the needs of domestic and international markets through new generation technologies to be produced in various fields, like agriculture, production, health, energy, automotive, finance and retail, according to Varank.
"We will take all the necessary steps to make Turkey to become one of the main countries of new technologies such as digital transformation and artificial intelligence," he said.
Ali Taha Koç, head of the presidential digital transformation office, said the launch of the center is an exemplary step for international companies who plan to invest in Turkey.
Murat Kansu, director general of Microsoft Turkey, said the center will support the country's software exports.
"Serving the Middle East and Africa region, our center will host businesspeople from abroad and they will meet new generation technologies developed by our business partners," Kansu said.
He added: "We will serve as a bridge connecting our indigenous software and solutions with international markets through the international groups we host."
Kansu underlined that the company also aims to make Turkey an attraction center for technology and to strengthen the country in technology tourism.