'Kyrgyzstan, Turkey should hold cross year of culture'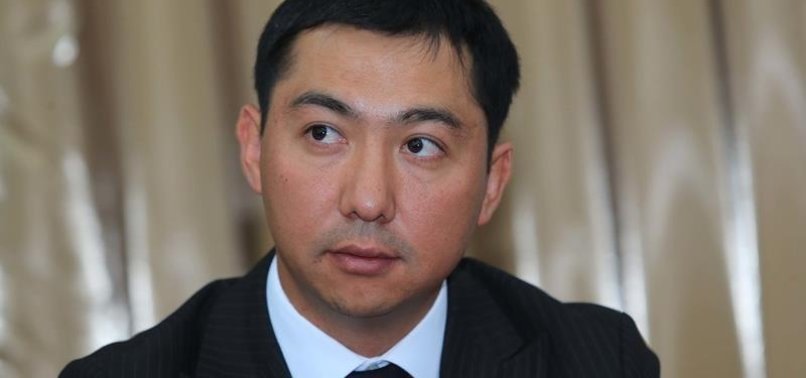 Kyrgyzstan and Turkey should hold a cross culture year in 2021 or 2022, the Kyrgyz minister of culture said Friday.
This can happen in 2021 and 2022, Azamat Jamankulov said in an interview with Anadolu Agency in Bishkek.
"In 2020 we plan to hold a cross year with Russia, but then, in 2021 or 2022 we can have a cross year of culture with Turkey. We have to discuss this idea with Turkish colleagues, of course, but in general we have an impressive inter-cultural cooperation, so the prospects are good," Jamankulov said.
He said the two countries will continue cooperating in various sectors.
"Because next year the World Nomad Games will be held in Turkey, and we are going to participate actively," he said.
He recalled that the World Nomad Games were held for the first time in Kyrgyzstan in 2014 with participation from Turkey.
The minister went on to say that both countries hosted days to celebrate each other's culture, something that could be used to build on the cross year.
"We have a very good cultural integration with Turkey, very good connections, our countries are fraternal. We implement a number of inter-cultural projects on different platforms.
"This year we have already had a week of Turkish cinema and we are going to have another one."
Jamankulov also thanked Turkey for the support in celebrating the 90th anniversary of Chingiz Aitmatov, the country's greatest poet and writer.
"Last year Kyrgyzstan commemorated the 90th anniversary of our greatest poet and writer, Chingiz Aytmatov. Hundreds of events were held in Turkey on this occasion," he said.
He also shed light on their student exchange programs.
"There are a lot of Turkish universities in Kyrgyzstan; the largest being Kyrgyz-Turkish Manas University. Plus, we send a lot of students to educational institutes of Istanbul, Ankara, Trabzon, Bursa. We are talking about thousands of students," he said.
Jamankulov called the Shanghai Cooperation Organization (SCO), where Turkey has an observer status, one more platform for the further development of friendship between the countries.
The SCO is a Eurasian political, economic, and security organization established in 2001, originally including Russia, China, Kazakhstan, Kyrgyzstan, Tajikistan and Uzbekistan.
In 2017, India and Pakistan were also granted a member status in the organization.