ILO head praises Turkey's 'active' role in G-20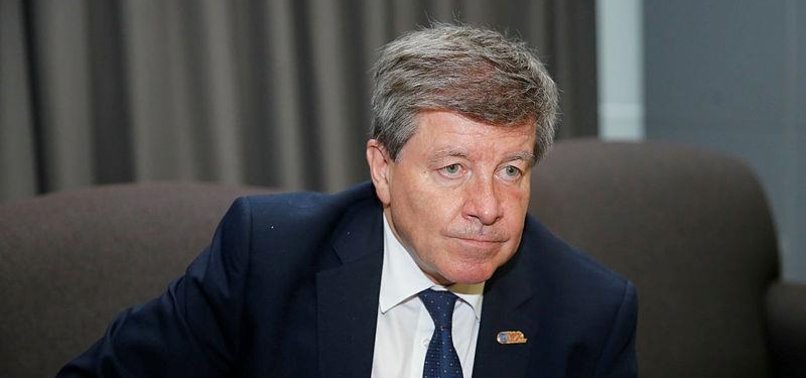 The head of the International Labour Organization (ILO) has praised Turkey's active role in G-20.
"I think in particular G-20, Turkey has been particularly active and leading player," Guy Ryder told Anadolu Agency on Thursday after a meeting in the capital Ankara.
Emphasizing the strong ties between Turkey and the ILO, he said the global organization wants to strengthen ties with partners in Turkey, including those in the government, trade unions, and employers.
He added that the ILO runs a $75-million technical cooperation program in Turkey, which is aimed at alleviating the hardships of Syrian refugees as well as increasing women employment and reducing child labor in the country.
Hosting over 3 million Syrian refugees, Turkey has spent more than $30 billion on caring for them since the start of the Syrian crisis.
Appreciating the Turkish efforts in refugee problem, Ryder said: "This is the way we can best contribute to a balanced approach to help refugees but also to provide solidarity not only within but with Turkish enterprises and governments as well."
"We hope for President Erdoğan's visit to the International Labor Conference in Geneva on June 10," he added.