French minister warns of far-right threat to euro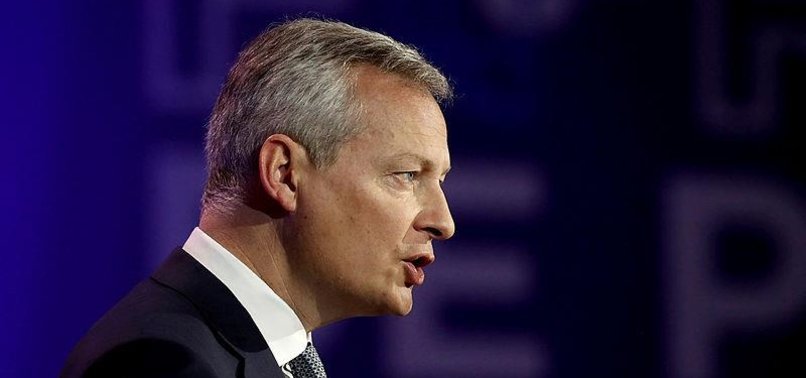 The euro is "under threat as never before" not just because of the risks of a trade war between China and the United States but also the emergence of far-right leaders in Europe who would be happy to see its end, France's finance minister said Tuesday.
"Our single currency is above all under threat politically now because many European leaders do not hide their desire to see the euro disappear," Finance Minister Bruno Le Maire told reporters in Paris.
Key far-right leaders in Europe including French National Rally (RN) chief Marine Le Pen and Italian Deputy Prime Minister Matteo Salvini have in the past spoken up in favour of pulling out of the euro.
Both figures have tempered their rhetoric in recent months, though without ever emerging as champions of the single European currency.
Le Maire took particular aim at Salvini, saying that while the Italian populist leader may not have abolishing the euro in his election programme, he was no friend of the single currency.
"He said 'the euro will die a good death'. That is not what we call a very powerful support for our shared currency," he said.
"Mr Salvini is supported by Ms Le Pen and by other radical conservatives in Europe and so they are making a choice that at least has the merit of clarity, which is the disappearance of the euro and the return to national currencies," he said.
His comments came days ahead of tightly contested European Parliament elections where the far right is expected to perform strongly.
The race is particularly tight in France, where Le Pen's party is expected to challenge the ruling faction of President Emmanuel Macron for the biggest share of the popular vote.
Le Maire added that the euro was also under threat from the "risk of an economic crisis that we see dawning with the trade wars between the United States and China."
Tensions are ratcheting higher between Washington and Beijing as the adminstration of US Donald Trump takes a hard line against the rising economic power of China, taking particular aim at the tech giant Huawei.
Another threat is the "risk of the overvaluation of assets and the return of a financial crisis," he added.