'Paraguay, Turkey made great inroads in a short time'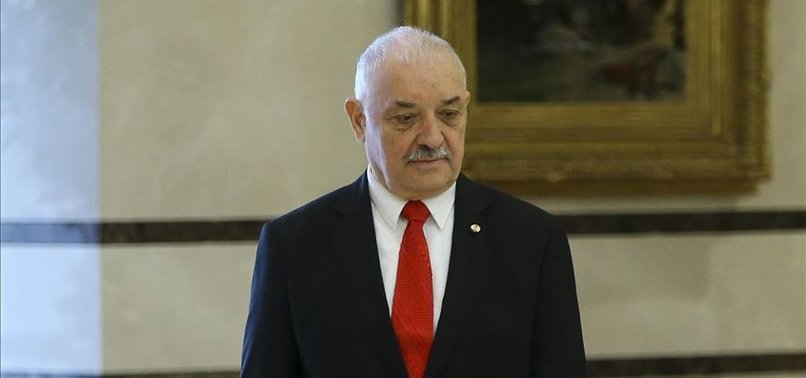 With the opening of its embassy in Ankara in early May, Paraguay has already begun taking actions to strengthen ties with Turkey in political, economic, commercial and cultural fields, Paraguay's ambassador to Turkey said Friday.
Ceferino Adrian Valdez Peralta told Anadolu Agency that agreements had already been signed between Paraguayan businessmen and Turkey's Independent Industrialists and Businessmen Association (MUSIAD) as well as between the Paraguayan Industrial Union and Turkey's Foreign Economic Relations Board (DEIK).
They include a cooperation agreement, visa-free travel agreement and air traffic agreement, he said.
"These agreements are mainly to protect investments in both countries and avoid double taxation," said Valdez, adding agreements in culture, technology, law, health and tourism are also set to be signed.
Turkey is a historic gateway to the entire region as well as Paraguay, which is the center of the South American Common Market (Mercosur), said the ambassador, emphasizing that both countries offer entrepreneurs trade centers.
"We have great expectations that TIKA will open an office in Paraguay very soon. It is our interest," Valdez said, referring to the Turkish Cooperation and Coordination Agency.
Noting that Paraguay had already received support from TIKA in the field of health through the donation of an ambulance, he said he hopes to work with the agency in many other areas.
"It is very important for us that Turkey is opening embassies in Latin American countries. Latin America is a good place to make investments, to carry out trade, and it is a continent where we can really grow together," he said.
Valdez also stressed that Turkey has "high potential" from an economic, commercial, geographical, cultural and sporting point of view.
"We are fully integrated in all points," he added, referring to bilateral relations.