Turkey expects US to lift all trade obstacles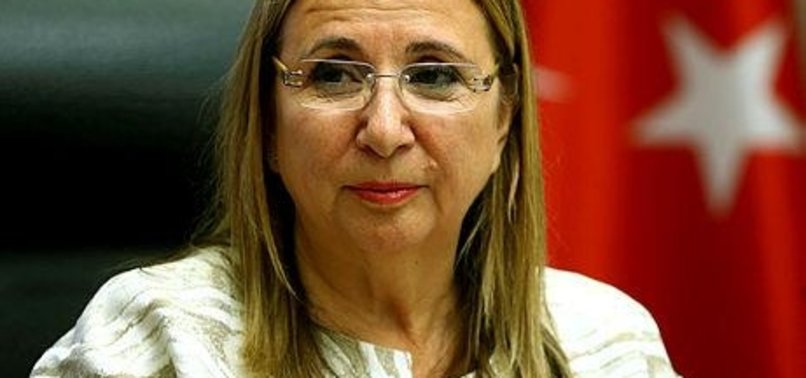 Turkey is in favor of a fair, sustainable and a rule-based global trade system, the country's trade minister said Friday
Ruhsar Pekcan's statements came after U.S. President Donald Trump's decision of reducing tariffs on Turkish steel imports from 50% to 25%.
"Elimination of the additional 25% tariffs on Turkish steel imports is a positive step," she said in a tweet.
"However, we expect the eradication of all obstacles before our bilateral trade," she added.
Trump doubled tariffs on Turkish steel imports last August amid tensions over a since-freed American pastor who was detained in Turkey.
During that time, the U.S. and Turkey imposed reciprocal tariffs on a number of goods, including Turkish steel and aluminum.
"Moreover, the removal of Turkey from the GSP [Generalized System of Preferences] does not comply with our endeavors to achieve $75 billion bilateral trade volume," Pekcan said.
According to the Turkish Statistical Institute, Turkey's exports to the U.S. totaled $8.3 billion last year, while its imports from the U.S. was nearly $12.4 billion.
"Impediments to bilateral trade hinder U.S. firms as well as Turkish firms," she said.
"We are committed to setting higher targets for our bilateral trade volume."
Over the last decade, the annual bilateral trade volume between the two countries hovered in a range of nearly $21 billion and $12 billion.