India suspends cross trade in disputed Kashmir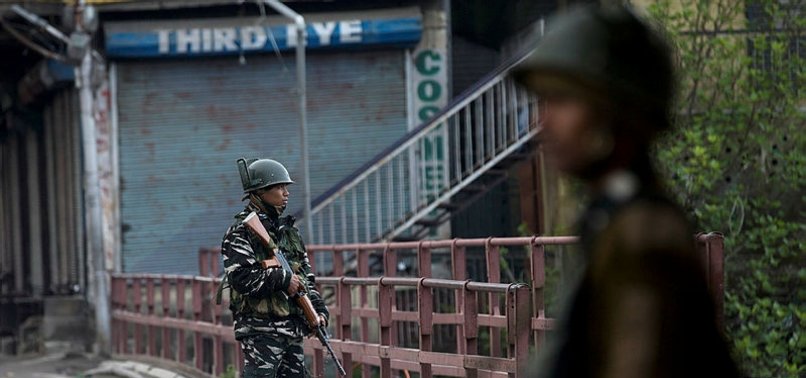 India's Home Ministry on Thursday ordered the suspension of cross trade with Pakistan-administered Kashmir in the disputed region.
The trade across the LOC (Line of Control) between the two parts of the Jammu and Kashmir was suspended, citing it a route for illegal activities of Pakistan-based elements.
"Cross LOC trade routes are being misused by Pakistan-based elements for funnelling illegal weapons, narcotics and fake currency etc," the order said.
The cross-LOC trade was started in 2008 and was touted as the biggest Confidence Building Measure (CBM) between India and Pakistan on Kashmir.
While the trade has been stalled over the past month due to the construction work on the Kamran post bridge over which the vehicles from Jammu and Kashmir pass, the MHA order for now brings curtains down on the trade.
"During the ongoing investigations of certain cases by National Investigative Agency, it has been brought out that a significant number of trading concerns engaged in the LOC trade are being operated by persons closely associated with banned terrorist organizations involved in fielding terrorism/separatism," the order said.
"Meanwhile a stricter regulatory and enforcement mechanism is being worked out and will be put in place in consultation with various agencies."
The Kashmiri traders were surprised at the suspension.
"We should have been given prior notice. We have goods worth scores of rupees in godowns and in transit. It will be a huge blow for the traders," Hilal Turki, chairman of the Cross LOC Traders Union, told Anadolu Agency.
Turki said that they would welcome any changes that would correct the lacunae in the trade but said that this sudden suspension would be a major blow to the trade and the traders.
Jammu and Kashmir, a Muslim-majority Himalayan region, is held by India and Pakistan in parts and claimed by both in full. A small sliver of Kashmir is also held by China.
Since they were partitioned in 1947, the two countries have fought three wars -- in 1948, 1965 and 1971 -- two of them over Kashmir.
Also, in Siachen glacier in northern Kashmir, Indian and Pakistani troops have fought intermittently since 1984. A cease-fire came into effect in 2003.
Some Kashmiri groups in Jammu and Kashmir have been fighting against Indian rule for independence, or for unification with neighboring Pakistan.
According to several human rights organizations, thousands of people have reportedly been killed in the conflict in the region since 1989.