Global steel production up 4.6 pct in 2018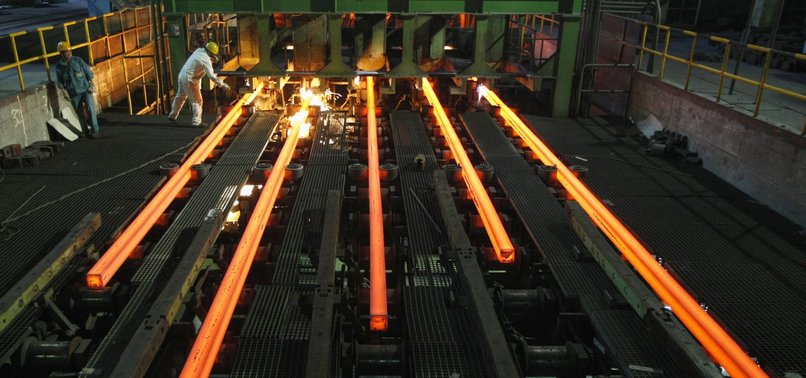 Global crude steel production in the last year soared by 4.6 percent on a yearly basis, reaching 1.8 billion tons, the World Steel Association announced on Friday.
"Crude steel production increased in all regions in 2018 except in the EU, which saw a 0.3 percent contraction," the association said.
Asia's crude steel production jumped by 5.6 percent to 1.27 billion tons of crude steel year-on-year in 2018.
China -- the world's number one crude steel producer -- produced nearly 930 million tons of crude steel in 2018, up by 6.6 percent versus the previous year.
"China's share of global crude steel production increased from 50.3 percent in 2017 to 51.3 percent in 2018," the report underlined.
Meanwhile, India replaced Japan as the world's second largest steel producing country by producing 106.5 million tons of crude steel in 2018.
Japan and South Korea followed India with 104.3 million tons and 72.5 million tons, respectively.
While the EU produced 168.1 million tons of crude steel in 2018, Germany (42.4 million tons), Italy (24.5 million tons) and France (15.4 million tons) were the leading producers.
Turkey's crude steel production also stood at 37.3 million tons in 2018, down by 0.6 percent versus 2017, according to the report.
The association said: "Crude steel production in North America was 120.5 million tons in 2018, 4.1 percent higher than in 2017, the US produced 86.7 million tons of crude steel, up by 6.2 percent on 2017."
The World Steel Association is a prominent industry organization, as its members represent around 85 percent of the global steel production with more than 160 steel producers, and releases monthly crude steel production figures for the 64 countries reporting to the association.