Turkish Airlines inks code-share deal with Hong Kong Airlines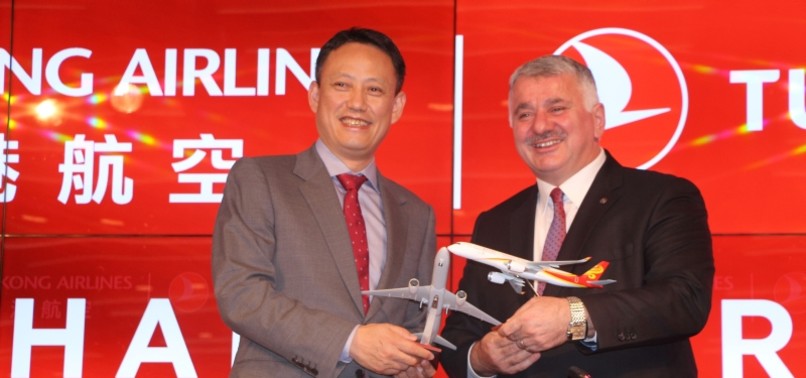 Turkish Airlines and Hong Kong Airlines on Monday signed a codeshare agreement in Istanbul, the Turkey's national flag carrier said in a statement.
Hong Kong Airlines will add popular destinations in Europe — including Istanbul, Paris, London, Barcelona — to its international network, while Turkish Airlines will extend its reach to other major destinations beyond Hong Kong such as Auckland, Bangkok and Osaka.
Praising Istanbul's geographical location, a bridge between Asia and Europe, Turkish Airlines' CEO Bilal Ekşi said: "The opening of Istanbul New Airport will further contribute and create new opportunities to promote the cultural and commercial relations between Istanbul and Hong Kong."
Phase one of Istanbul's new airport with an annual capacity of 90 million passengers will be inaugurated on Monday with the attendance of President Recep Tayyip Erdoğan and more than 50 foreign leaders, ministers, and high-level officials.
Wang Liya, the president of Hong Kong Airlines, said the agreement opened up new and "exciting" destinations for their customers.
"As one of the important gateways to Europe in the region, Hong Kong Airlines customers will benefit and enjoy greater convenience when connecting to popular European cities from Istanbul," Wang said.
Turkish Airlines currently offers six flights per week between Hong Kong and Istanbul.