Turkish Minister Varank attends rocket race in central Turkey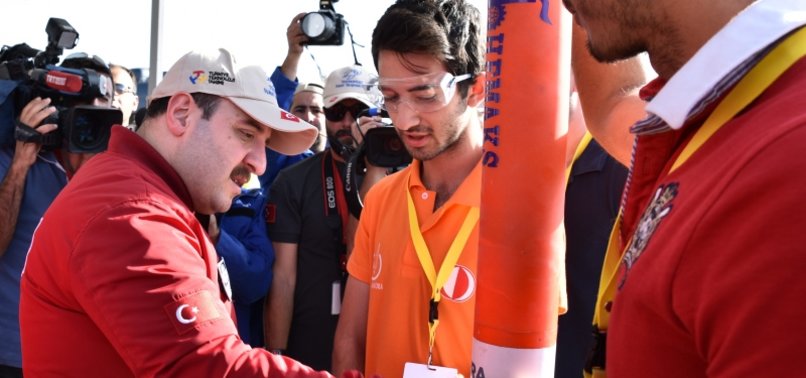 Turkish Industry and Technology Minister Mustafa Varank attended a rocket competition on Thursday, held by Turkey's leading defense contractor Roketsan as part of Teknofest in Turkey.
As part of Turkey's first aerospace and technology festival, "Teknofest Istanbul", Roketsan organized a rocket competition in Turkey's central Aksaray province.
"We hope that with this kind of competition we will inure our young generation to both aviation industry and technology," Varank said.
He invited all citizens to "Teknofest Istanbul" to be held on Sept. 20-23 at the city's new airport.
Teknofest Istanbul is being organized by the Turkey Technology Team Foundation (T3) and the Istanbul Metropolitan Municipality to promote and to showcase Turkey's rapid advance in technology.
More than 20 partners including government bodies, private companies, academic institutes as well as the Turkish Radio and Television Corporation (TRT) and Anadolu Agency support the event.